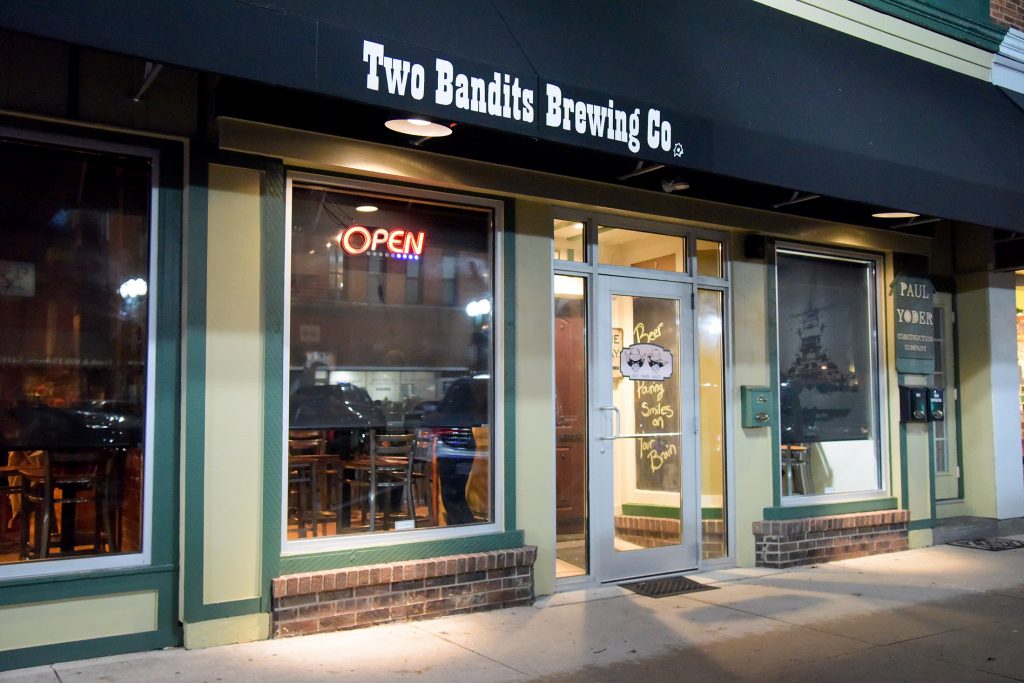 March 18, 2020: Carry Out Available
We've got food! We've got beer! We just need you. If you're a big fan of our Reuben, Creole/Asian Salmon or Gator's Nest, place your order soon! Supplies won't last, so get a taste before they're gone.
Beer: Bring a clean howler or growler, which we will sanitize for you, for fill up. Or, stop by to purchase our cans.
Food: We'll take orders by phone starting at 2 p.m., with pick up running from 4-7:30 p.m. Call 419-542-1087 to order. As of right now, we have the following menu items available. Please bear with us, as this list may change depending on order volume:
• Canadian Cardiac Arrest
• Mozzarella Sticks
• Bandit Shooters
• Bavarian Pretzel Sticks
• Darth Tator
• Hodge Podge
• Fried Pickles
• Can Nachos
• Cuban Bee
• The Porker
• Bandit Classic Burger
• The Cowboy
• Pulled Pork
• Smokin' Gun
• So Clucking Good
• Southwest Chicken Wrap
• Bandit Classic Za
• Chili Cheese Za
• Tickle My Pickle Za
• Pulled Pork Mac 'n Cheese
• Gyro
• Fish 'n Chips
• Chicken Strip Basket
• Bandolero Quesadilla
• Pesto Change-O
• Buck Wild
• Club Grinder
• In the Garden Grinder
• Meat Lovers Grinder
• Wings
• Fiesta Lime Chicken Salad
• Chicken Caesar Salad
• All kids meals
This is for Wednesday, March 18 only. We're taking the situation day by day and will keep you all posted. Thank you for your support!
Let us help you get the holiday weekend started! We'll have some amazing breakfast items (available 8 a.m.-2 p.m.) along with a special lunch menu (available 11 a.m.-2 p.m.). We'll also have plenty of craft beer and mixed drinks ready for carry out so you can continue...
read more