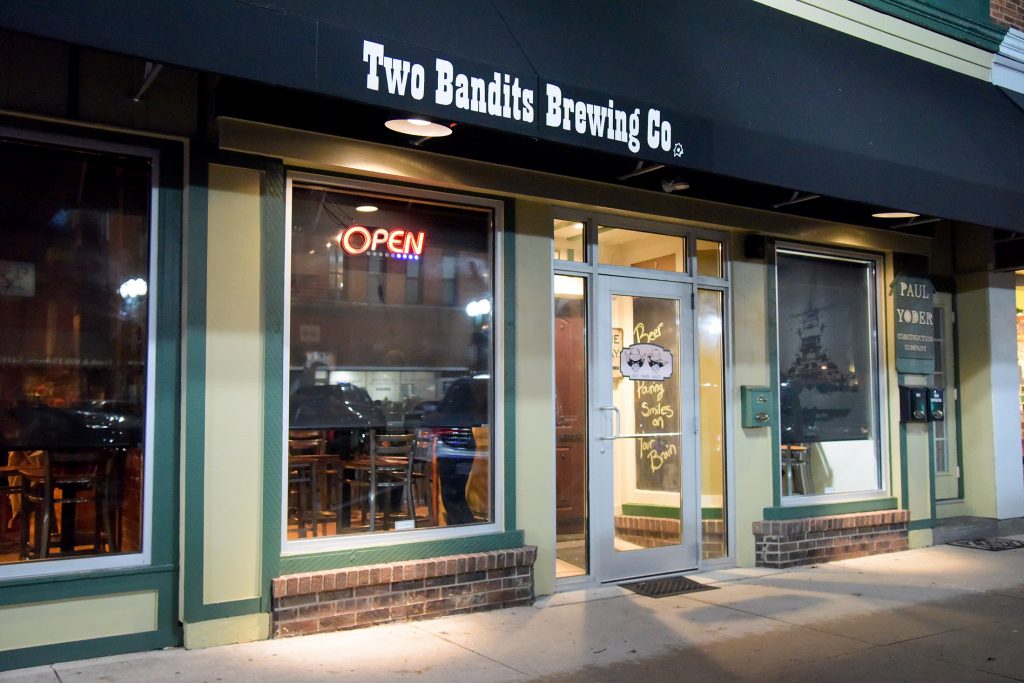 March 20, 2020: Carry Out Available
Fancy some fish 'n chips? Get 'em here! We also have a great selection of personal pizzas that can be customized to accommodate those observing Lent.
Beer: Bring a clean howler or growler, which we will sanitize for you, for fill up. Or, stop by to purchase our cans.
Food: We'll take orders by phone starting at 10:45 a.m., with pick up running from 11 a.m.-3 p.m. Call 419-542-1087 to order. As of right now, we have the following menu items available. Please bear with us, as this list may change depending on order volume:
• Canadian Cardiac Arrest
• Mozzarella Sticks
• Bandit Shooters
• Bavarian Pretzel Sticks
• Darth Tator
• Hodge Podge
• Fried Pickles
• Can Nachos
• Cuban Bee
• Bandit Classic Burger
• The Cowboy
• Pulled Pork
• Smokin' Gun
• So Clucking Good
• Southwest Chicken Wrap
• Bandit Classic Za
• Chili Cheese Za
• Tickle My Pickle Za
• Pulled Pork Mac 'n Cheese
• Gyro
• Fish 'n Chips
• Chicken Strip Basket
• Bandolero Quesadilla
• Pesto Change-O
• Buck Wild
• Club Grinder
• In the Garden Grinder
• Meat Lovers Grinder
• Wings
• Fiesta Lime Chicken Salad
• Chicken Caesar Salad
• All kids meals
This is for Friday, March 20 only. We're taking the situation day by day and will continue keep you all posted.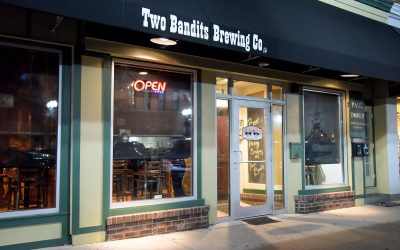 Tuesday, March 24, 3-5 p.m. You know what to do! Bring a howler or growler (clean & empty) and we'll sanitize and fill it. Grab some of our cans: Black Shadow, Razzmanian Devil, Killer Bee & Dead Frog are all in stock. Mix & match four packs are available!...
read more