Need to find your favorite?
Sample several with a flight. Most beers can also be enjoyed by the pint (16 oz.), with select varieties served in a 12 oz. glass.
Want to take us on the road? Howlers, growlers and cans are available and can be purchased on-site. We also refill howlers and growlers from other locations.
While we don't publish a tap list, we're happy to let you know what we've got on hand. Just give us a shout and remember our offerings can sometimes change by the hour. Cheers!
View our selection of libations.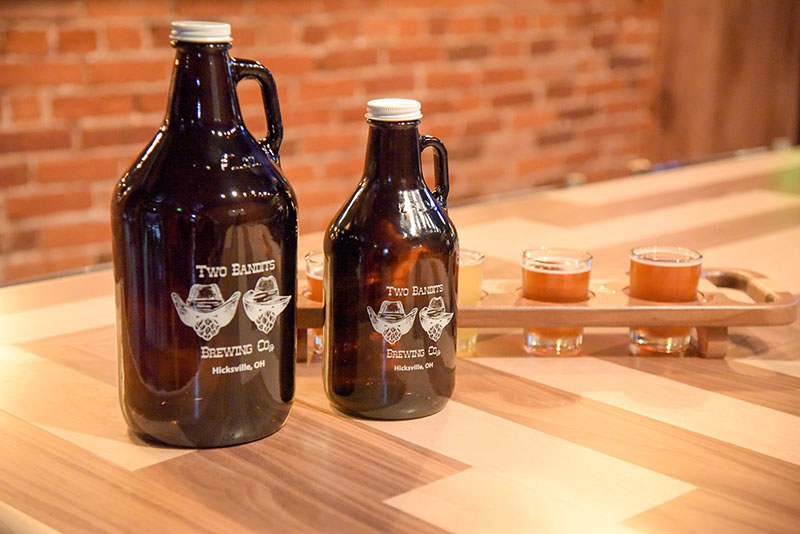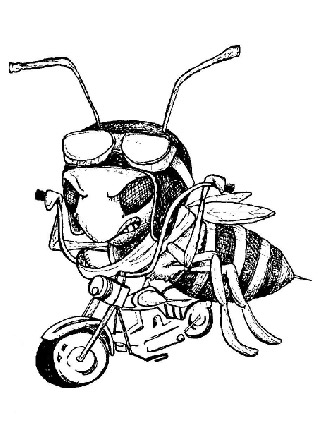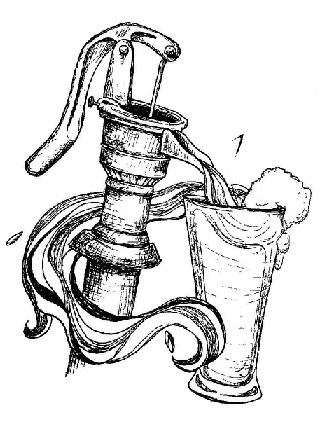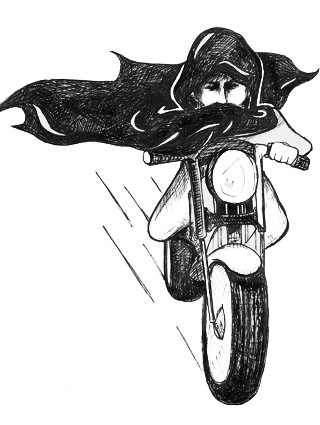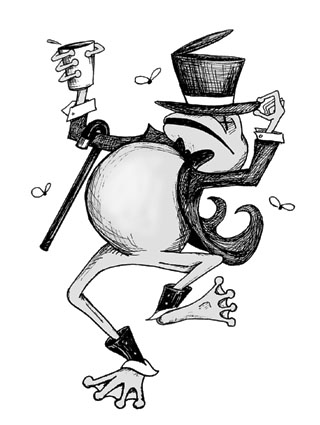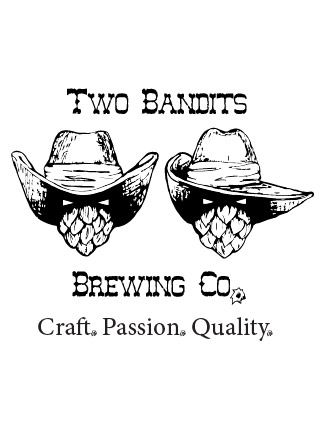 Our Brews
What's on tap? You'll find 9-10 of these delicious brews on tap at any given time. The selection can change quickly based on the season, crowd and demand. If you'd like a better idea of what's on tap before your visit, feel free to give us a shout.
716 SP: Our cinnamon horchata beer is brewed with a rice base and features notes of vanilla with varying tones of cinnamon. It starts and finishes crisp and clean.
808 IPA: Our staple IPA is proudly crafted with seven different hops. It's balanced, with the taste and smell IPA drinkers really appreciate.
Aces High: Named with a nod to the Hicksville Aces, this beer holds the distinction of being one of the first we produced. This refreshingly light summer ale has notes of lime and nutmeg.
After Midnight: Our first dark lager, it has a classic lager mouthfeel, light on the palette, contrary to the dark appearance It features roasted coffee tones and is very easy to drink. After Midnight is a Coldwater exclusive.
Bad Monkey: The fourth in our wheat series and our first dark wheat, it tastes just like banana nut bread! This brew pairs well with entrees. It exhibits excellent mouth feel, just as the preceding wheats have.
Bit O' Honey American Ale: Thanks to the Bit-O-Honey candy recipe used during brewing, this ale has a decadent taste that's subtly sweet up front, with a caramel nuttiness at the finish. As a lighter bodied brew, it's perfect for sipping.
Black Mantis: The other black IPA in our range offers a pleasant mix of coffee stout and conventional IPA. Black Mantis leans more toward the stout end with a satisfying chocolate finish. Currently a prototype only.
Black Shadow CMS Stout: Rich, dark chocolate notes blend with a subtle hint of roasted coffee to form a creamy finish. The flavors are smooth and decadent, making this an easy-drinking dessert-style stout.
Book 'Em Bob-O Porter: This rich and delicious chocolate and coconut porter boasts a whole lot of coconut and a whole lot of deliciousness.
Boxcar: Our wheat beer infused with peach puree has a brilliant peach color, along with an excellent nose and mouth feel. This pairs well with most of our food choices.
Brewberry Wheat: This delicious brew is loaded with almost five pounds of real blueberry puree in every batch, creating an excellent nose and mouth feel that pairs well with most of our food choices.
Cobby G.: The name is inspired by our head brewer, Bobby G., and the fact that this cream ale uses corn in the brewing process. It's big, smooth, crisp and refreshing with a hint of sweetness. Essentially, it's the perfect summer sipper!
The Cowboy: Our first-ever Kolsch is brewed in the Cologne, Germany, style. It's very crisp, clean and so easy to drink.
Crooks Christmas Stout: We combine real Madagascar vanilla beans, chocolate nibs and fresh chocolate mint for a brew that quenches like a porter. The rich chocolate flavor is followed by the subtle refreshment of mint.
Czech Mate: Our first-ever pilsner brewed in the Czech style, this brew is light, refreshing and pairs very well with pasta and protein.
Dead Frog IPA: This double IPA is our most potent. It's bursting with citrus flavor, including oranges and pink grapefruit. We think you'll find it well-formed and refreshing.
The Dillinger: Almost two years in the making! Based off of our Outlaw stout, it was aged in Horse Soldier Bourbon barrels. The result featured caramel and chocolate tones, with a satisfying warm boozy finish and a superior mouth feel. Created to celebrate our fifth anniversary. This was a one-time run.
Double Oh Seven English Pale Ale: This beauty has strong floral and orange notes, starting with pink grapefruit and finishing with subtle tones of pineapple and banana.
Dublin Irish Red: This light, Irish red ale is brewed with chocolate rye. Its toasty, slightly sweet aroma and taste give it satisfying drinkability.
Farmer J's Oktoberfest: Our version of this mild classic beer has a rich, malty start and an easy, earthy finish. Notes of smoky caramel and spices will have you ready to welcome autumn.
The Flamethrower. This strawberry habanero ale was developed to celebrate our second year in business. The forward flavor is fresh, juicy strawberries, with enough habanero at the finish to produce a sweet, lingering heat.
Fountain Street Ale: This light session ale is clear, crisp and quenching. Otherwise known as the "porch pounder," FSA pairs well with pizza, burgers and pasta.
The Freak IPA: You'll pick up classic yellow and pink grapefruit at the front, with crisp citrus notes at the finish.
Funkin' Punkin: Our first-ever pumpkin craft beer is medium-bodied with a lighter mouthfeel. It's the perfect brew for the transition into fall.
Gig 'Em: A lighter gravity version of our Dead Frog, Gig 'Em retains all the smoothness, sublime hoppiness, and satisfaction of its big brother. This was a one-time run.
Howling at Nothing: This mosaic ale has a slight, earthy bitterness with strong notes of tropical citrus throughout. It's surprisingly smooth and easy drinking.
June Moon: The fifth in our wheat series, using only real fruit puree, June Moon tastes like June-ripened strawberries front, middle and finish. It is very satisfying, light and pairs well with chicken and salads, or a hot day. This is a Coldwater seasonal selection.
Killer Bee IPA: Local honey and fresh orange zest produce a refined taste that's buzzing with caramel tones, wonderful warmth and a crisp citrus finish. This brew appeals to both IPA lovers and loathers alike.
Killer in the Rye: Our very own Killer Bee aged in rye barrels. With a beautiful caramel color and the taste of rye whiskey, this well-balanced beer goes down extremely smooth.
King Me Pilsner: Closely related to our Czech Mate, our brewers created an "amped up" pilsner, which is this beer. With an ABV hovering around 8.5 %, it certainly delivers! It has a heavier mouth feel than the Czech.
Kiss My Crissmass: Sure to become a seasonal favorite, this easy-drinking, light burgundy ale is infused with cranberry extract for a tart, holiday taste.
London Called: Our first English brown ale starts earthy & malty and finishes with notes of caramel and roasted toffee. This easy drinker pairs perfectly with burgers, wings and campfires.
Men in Black: One of our black IPAs, it has flavors that are a mix between a stout and a conventional IPA. This creates a balanced coffee front, with a pleasant hop finish. It's very easy to drink, and the mouth feel is far lighter than one would expect. MIB pairs well with proteins, especially red meats.
Morning Wood IPA: We submerge chunks of cedar during secondary fermentation, helping to create a robust flavor. The craft brew also has notes of pink grapefruit and an earthy pine flavor, followed by a dry cedar finish.
The Outlaw: A dark body, creamy notes, and hoppy bitterness are rounded out with roasted malt flavors of coffee and dark chocolate.
PB Gorilla Stout: Yes, the PB stands for peanut butter. Need we say more?
Razzmanian Devil: A medium-bodied wheat beer with a beautiful amber color, Razzmanian Devil explodes with wild raspberry aroma and flavor. This is a beer that holds true from start to finish. It's a crowd favorite.
Red October: Our Dublin Irish red that has been bourbon barrel-aged stands well alone or goes smoothly with burgers, steak and seafood.
Schmetterling: Our first-ever Marzen is deliciously malty with light toffee notes. It's the perfect beer to help usher in fall.
Summer Knights: Our first fruit-infused pilsner features a strawberry forward front forward with a tart rhubarb finish. It's light and crisp with excellent mouth feel.
Sunday Morning Napalm Stout: This inviting breakfast stout has chocolate and vanilla vodka, bacon, coffee and maple syrup in the ingredient list. It's rich, decadent and oh so satisfying.
Thick as Thieves: This blood orange vanilla milkshake IPA is a juicy, creamy, easy-to-drink beer that's perfect for warm summer nights.
Wit's Up: This Belgium-style wheat beer is brewed with Curaçao orange peel and fresh-milled coriander. It's cloudy with a subtle, malty sweetness and finishes with a hint of tartness.
Wreck the Halls: Served with a rim of brown sugar and an orange slice, this Christmas ale is bursting at the seams with flavors of ginger, honey and cinnamon.
Young/Champion IPA: This delightfully smooth IPA draws its name from our loved ones. It has a classic hoppy aroma, smooth taste, exotic citrus and light floral tones. This brew quenches and satisfies.
Local Wine
We've got mad love for all things local, including wine. We proudly feature a selection of wines from Stoney Ridge Winery, Benfield Winery & Leisure Time Winery at our Hicksville, Ohio, location. Enjoy them in a flight, by the glass or buy a bottle to share.
Our Coldwater, Michigan, location features a selection of wines produced exclusively for Two Bandits Brewing Co. by Fenn Valley Vineyards.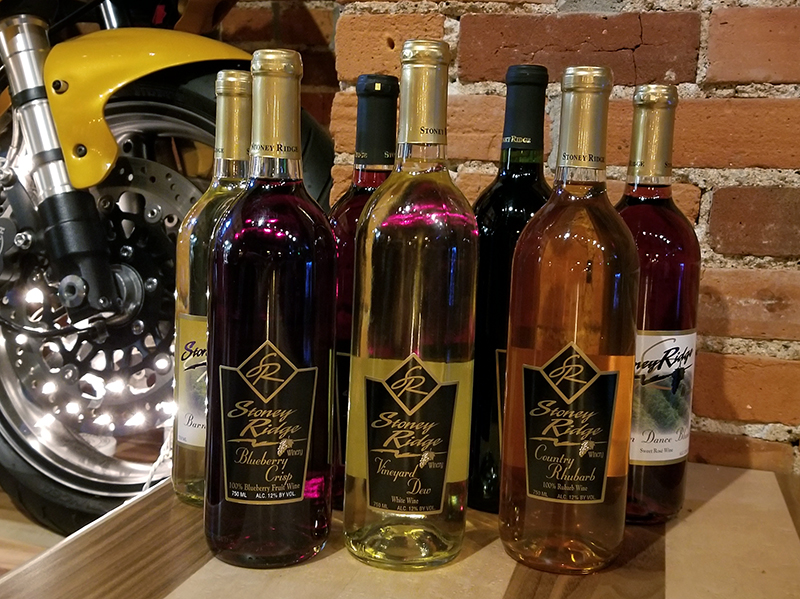 Cocktails & Play it Straight
Cocktails
Hand-crafted doesn't just apply to our craft beers and food. You can count on it for our cocktails as well. You'll find traditional favorites like our Patron margarita and Grey Goose martini, along with seasonal concoctions that will knock your socks off in the best way possible.
Please note: Due to Michigan's licensing requirements, cocktails are not available at our Coldwater location.
Play it Straight
Our non-alcoholic offerings include soda, root beer that's brewed in house and root beer floats.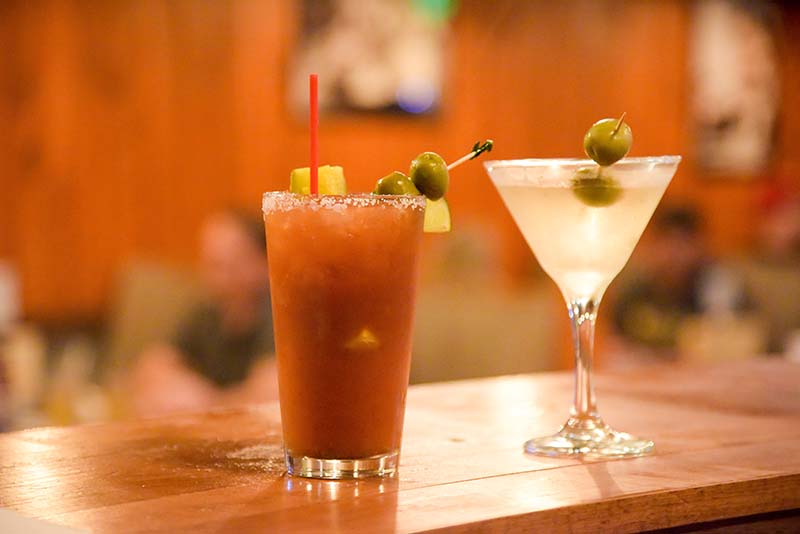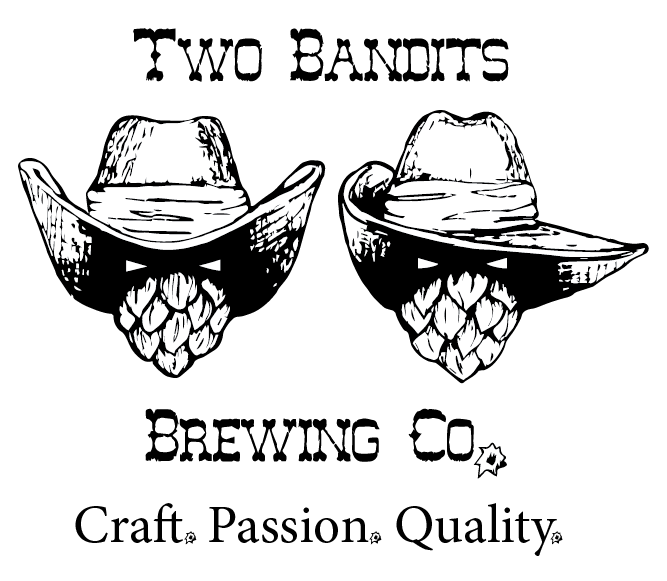 Hicksville, Ohio
Hours:
Wed. & Thurs.: 5-9 p.m.
Fri. & Sat.: 3-9 p.m.
Location:
106 E. High Street
Coldwater, Michigan
Hours:
Wednesday-Saturday
11 a.m.-9 p.m.
Location:
61 W. Chicago Street