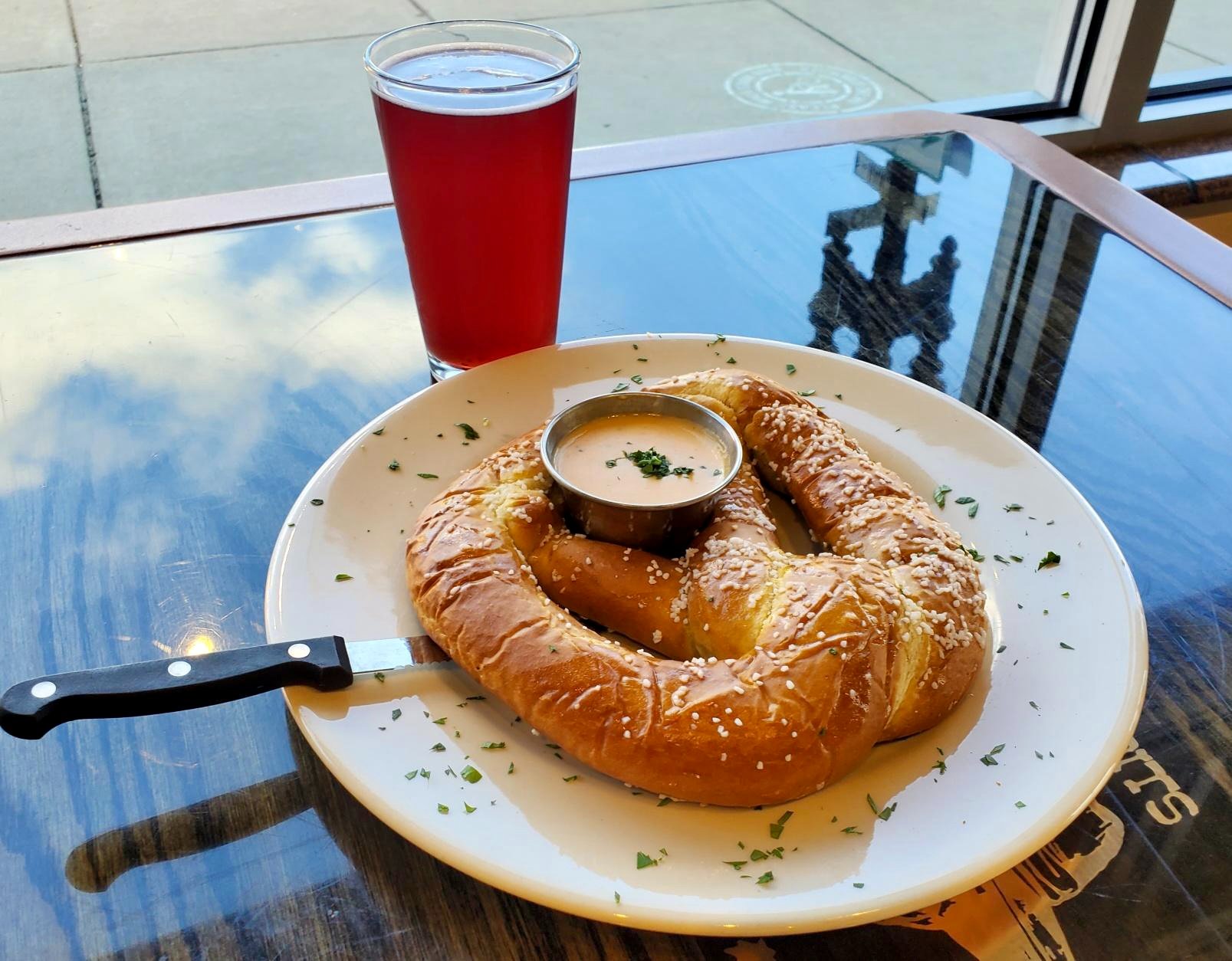 Cheese Curds: Generous serving of fried Ferry Farms cheese curds, hand battered in our own craft beer, served with your choice of sauce $13
B.F.P.: Large Bavarian pretzel served with choice of two sauces $15
Coldwater Truffle Shuffle: Truffle fries served with seasonal mushrooms, caramelized onion, mozzarella & basil $14
Bandit Safari: Features portions of our current game menu, market price
nCanned Nachos: Loaded with pulled pork, queso, tomatoes, onions, peppers, sour cream and pico $17
Loaded Brussels: Deep fried Brussels sprouts loaded with red onions and pork belly, topped with a balsamic glaze and parmesan $9
Ragoon Dip: Crab & cream cheese blended to perfection and served piping hot alongside pitz chips $13
Farm Fresh: Featuring locally-produced Ferry Farms meats & cheeses and loaded with all the extras $24
Party Board: Perfect for a group of professional munchers! Extra large portions of our charcuterie selections served on a giant pretzel with choice of two dipping sauces $32
Cheese Only: For all you cheese lovers $15
Soup & Sandwich Flight: Soup du jour flight served with grilled cheese (with your choice of cheese) $12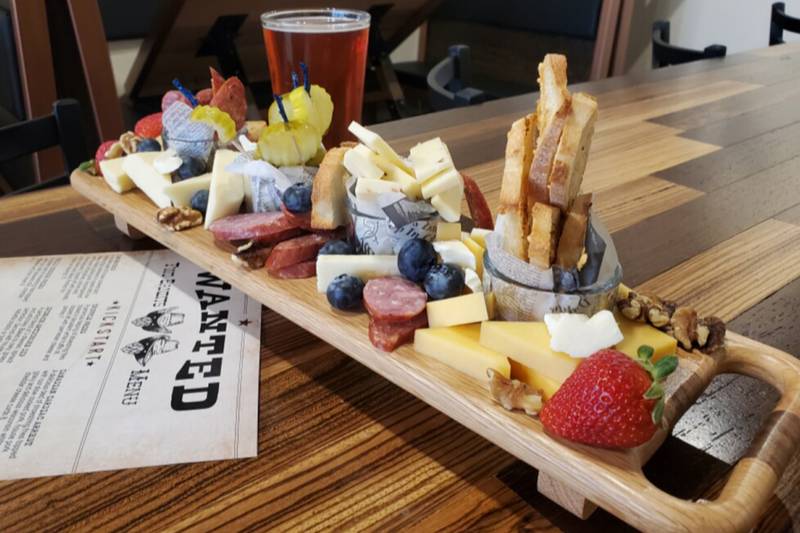 Sandwiches served with fries. Add an egg to any sandwich for $1.
Classic De-Lux : For those who live by the motto, "I do what I want," add cheese and your toppings to a burger or chicken breast $13; make it a double for $3 more; deluxe toppings for $2 each, pulled pork, pork belly, slaw
Pucker Up: Grilled lemon pepper chicken breast topped with Killer Bee mustard, pork belly & Swiss cheese $14
Pulled Pork: Slow-cooked pulled pork topped with house-made creamy coleslaw & BBQ sauce, served on a brioche bun $12
Monster Fish: Walley fillet dredged in our own London Called English brown ale, served with butter dill fries $17.99
Patty Wagon: Reverse seared grilled cheese patty melt featuring mushrooms and caramelized onions $15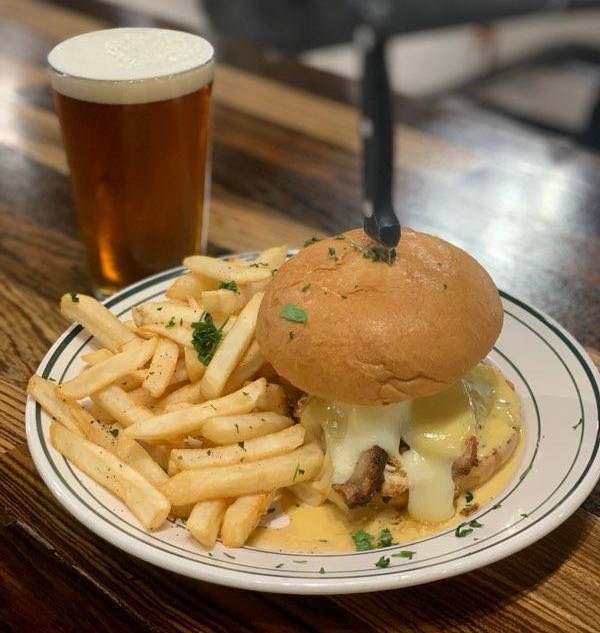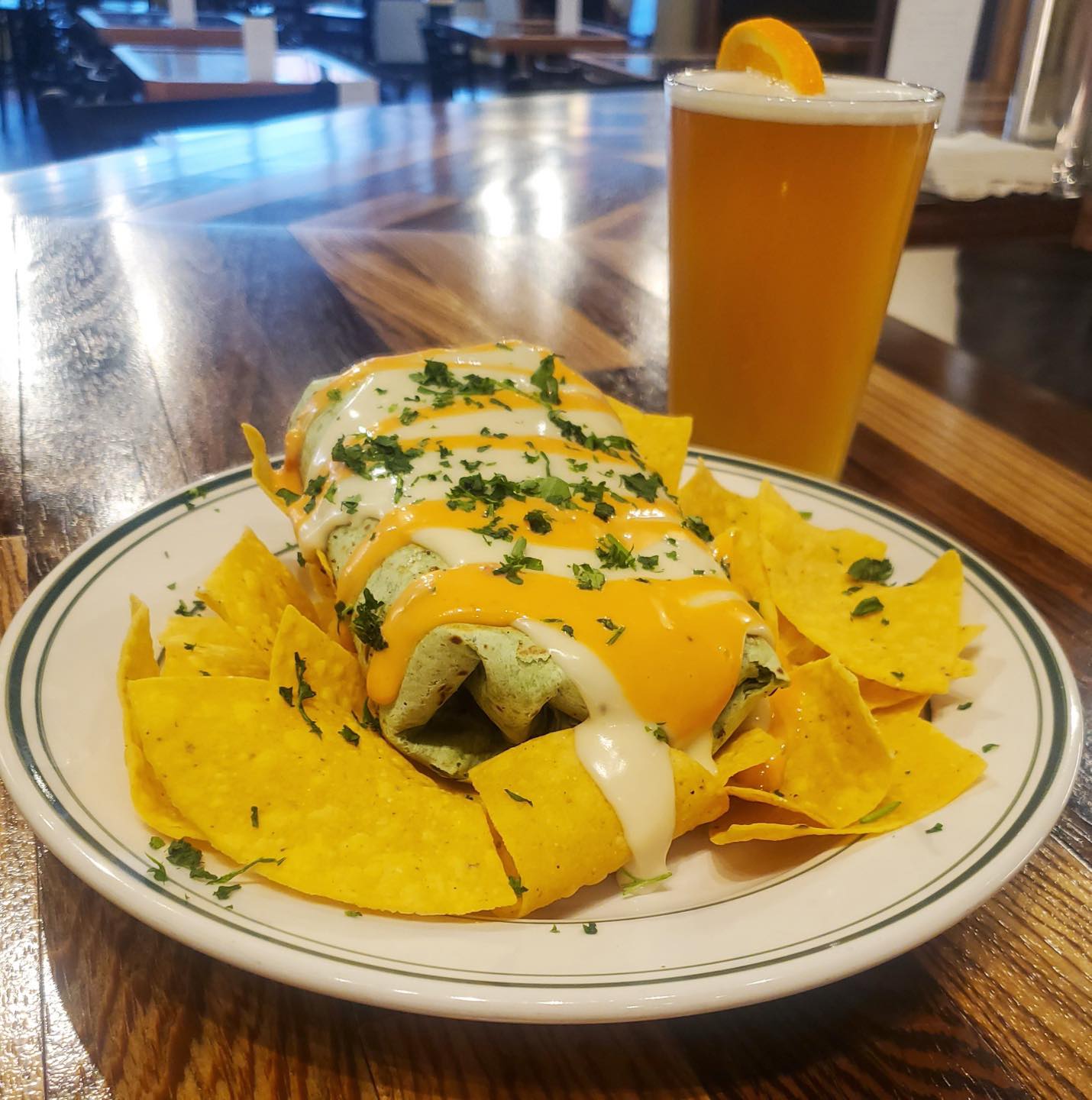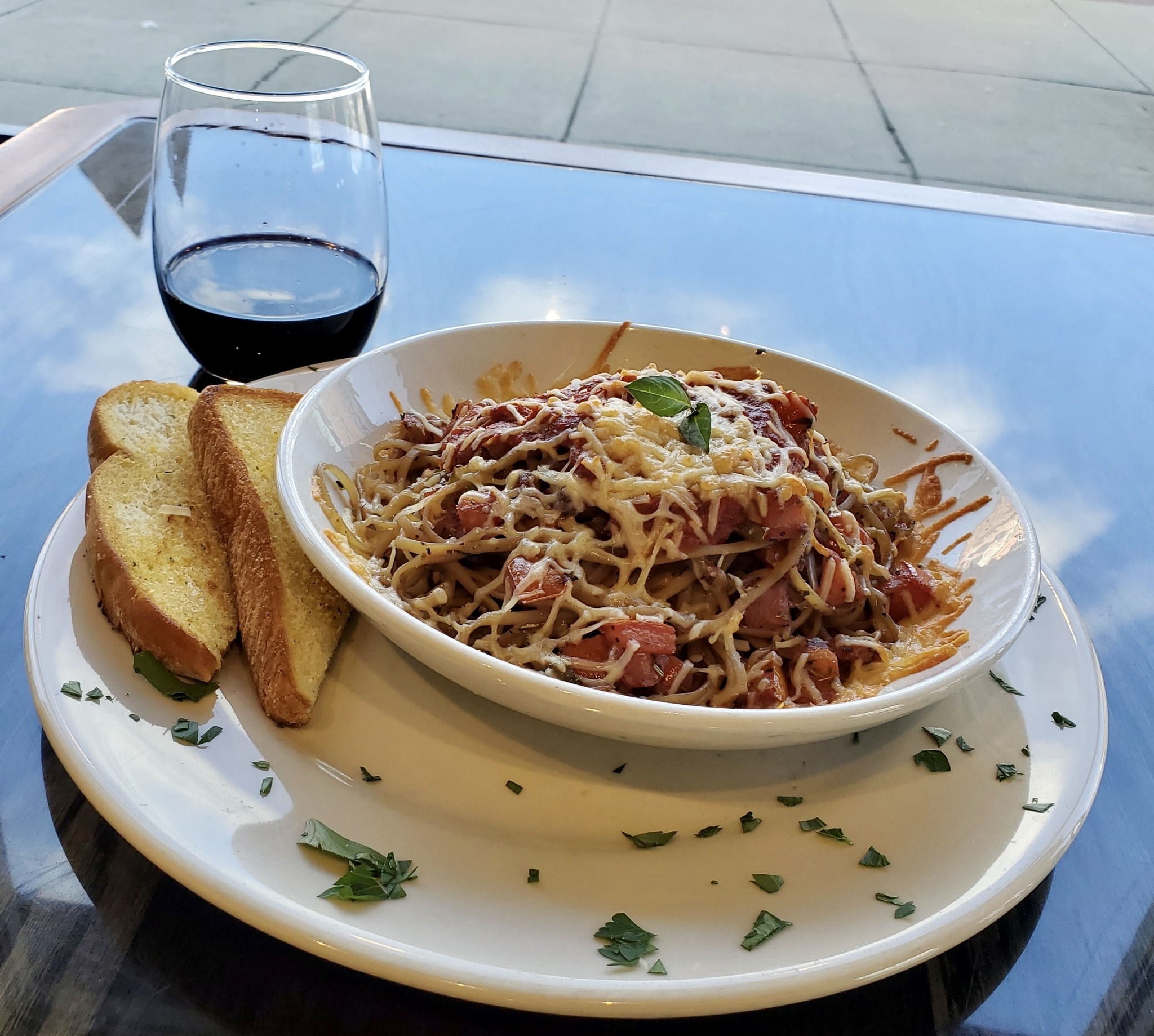 Jose O'Brien: Corned beef Reuben burrito served over a bed of tortilla chips $18
Fish 'N Chips: Walleye lightly battered in our own London Called brown ale served with our golden shoestring fries and coleslaw $16
Pulled Pork Mac: Queso mac topped with pulled pork and our bourbon sriracha sauce $13
Chorizo Mac Attack: Ferry Farms chorizo and pork belly served on top of pepper jack queso mac $15
Kegs Benedict: Two eggs cooked to your liking nestled on two biscuits and pork belly, dressed with our IPA hollandaise sauce $14
Stuffed Rabbit Rolls: Cabbage rolls stuffed with rabbit, rice ,carrots, onion & peppers, served with choice of two sides, market price
B.Y.O. Pasta: Choose from cavatappi or linguine; alfredo, garlic butter or marinara; broccoli, mushrooms, onions, peppers or tomatoes; and steak, chicken or shrimp $25
Orange Mojo Swordfish: Orange cilantro seared swordfish steak served with fresh risotto and broccolini, market price
Strip Steak: 14 oz. hand-cut steak served with your choice of two sides, market price; add shrimp kabob $6
Sides: Broccolini, fries, coleslaw, queso mac, side salad, smashed potatoes, onion rings, risotto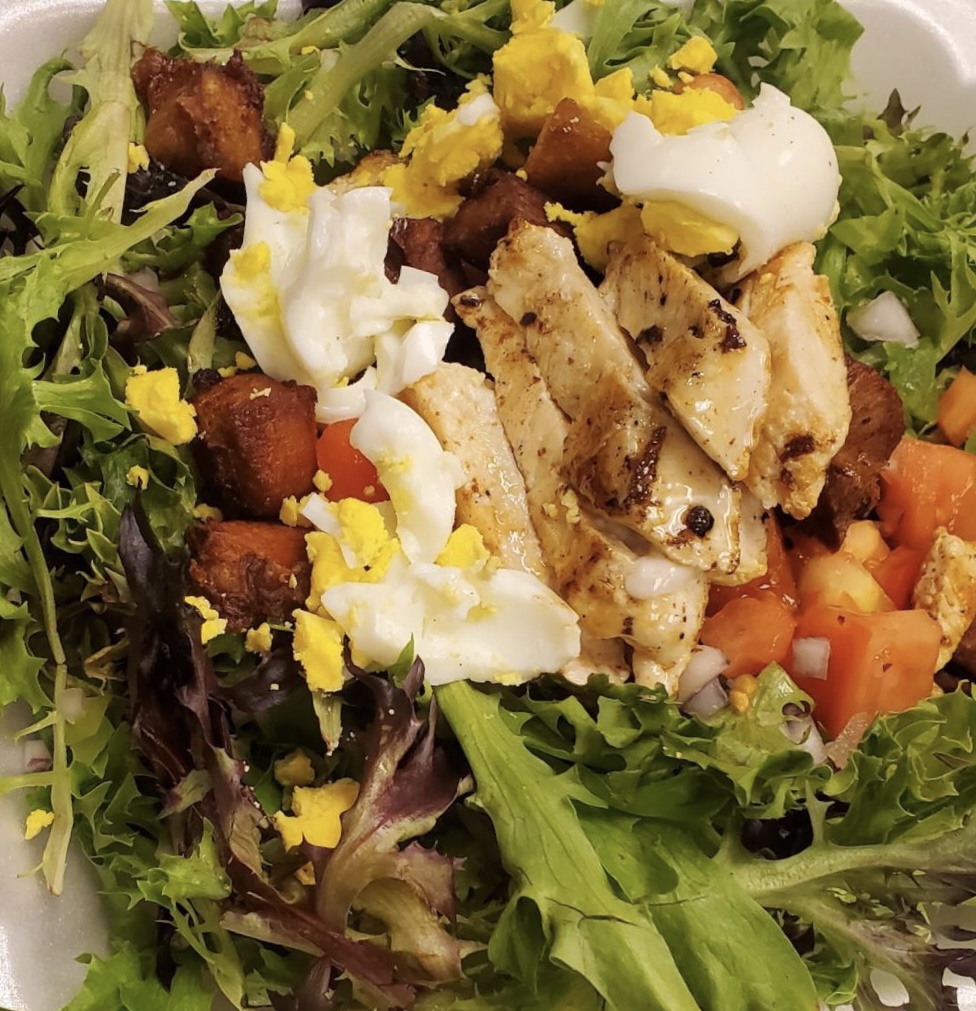 Figitur Roman: Wedged chicken or shrimp Caesar salad served table side $16
Bacon Me Crazy: Caribbean jerk bacon, shredded carrots, diced onion, honey-limed dressing $16
Dressings:
Ranch
French
Italian
Killer Bee mustard-q
Thousand island
Raspberry vinaigrette
'Za, For the Kiddos & Sweet Cravings
B.Y.O. 'Za: Choose your base & up to seven toppings, served on 8″ round naan $13
Bases: Beer cheese, queso, ranch, marinara, alfredo, Killer Bee mustard Q, bourbon sriracha, garlic parmesan, Carolina BBQ
Toppings: Meatballs, pepperoni, bacon, tomatoes, red onions, pickles, bell pepper, jalapenos, cheddar, Amish creamery, mozzarella, house blend
Sweet Cravings
Honey Creme Brule: House-made creme brule made with local honey $9
Dessert du Jour: Ask your server about our featured dessert $9
For the Kiddos
Chicken Strip Basket $6
Burger Basket $6
Grilled Cheese $6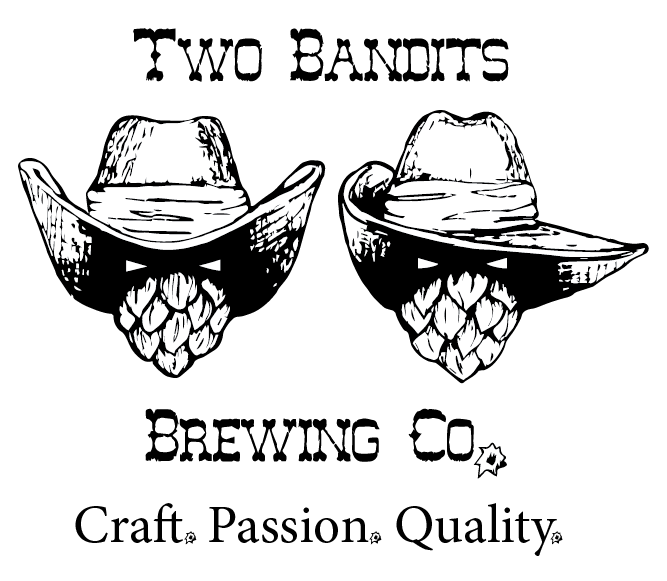 Hicksville, Ohio
Hours:
Wed. & Thurs.: 5-9 p.m.
Fri. & Sat.: 3-9 p.m.
Location:
106 E. High Street
Coldwater, Michigan
Hours:
Wednesday-Saturday
11 a.m.-9 p.m.
Location:
61 W. Chicago Street