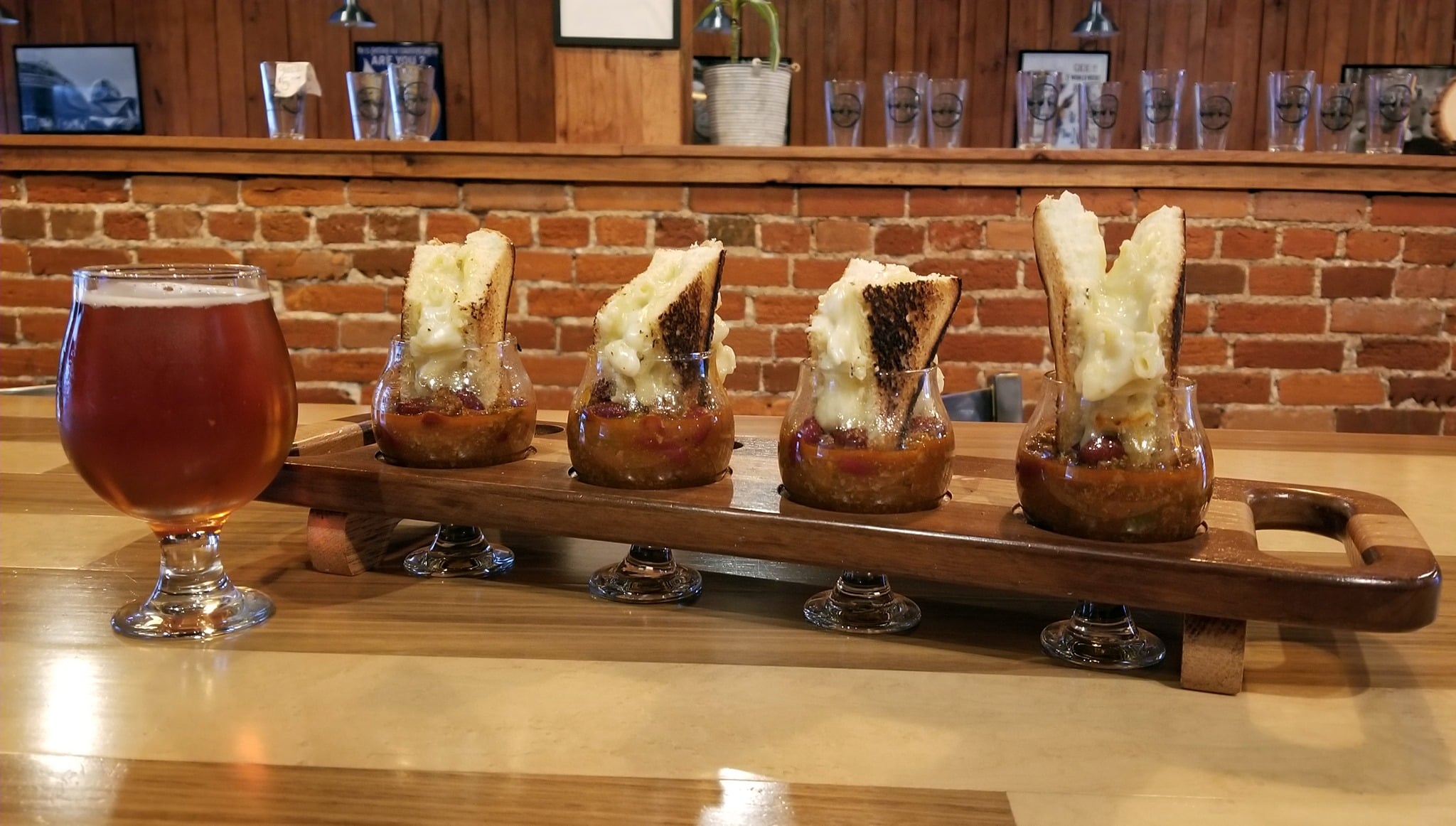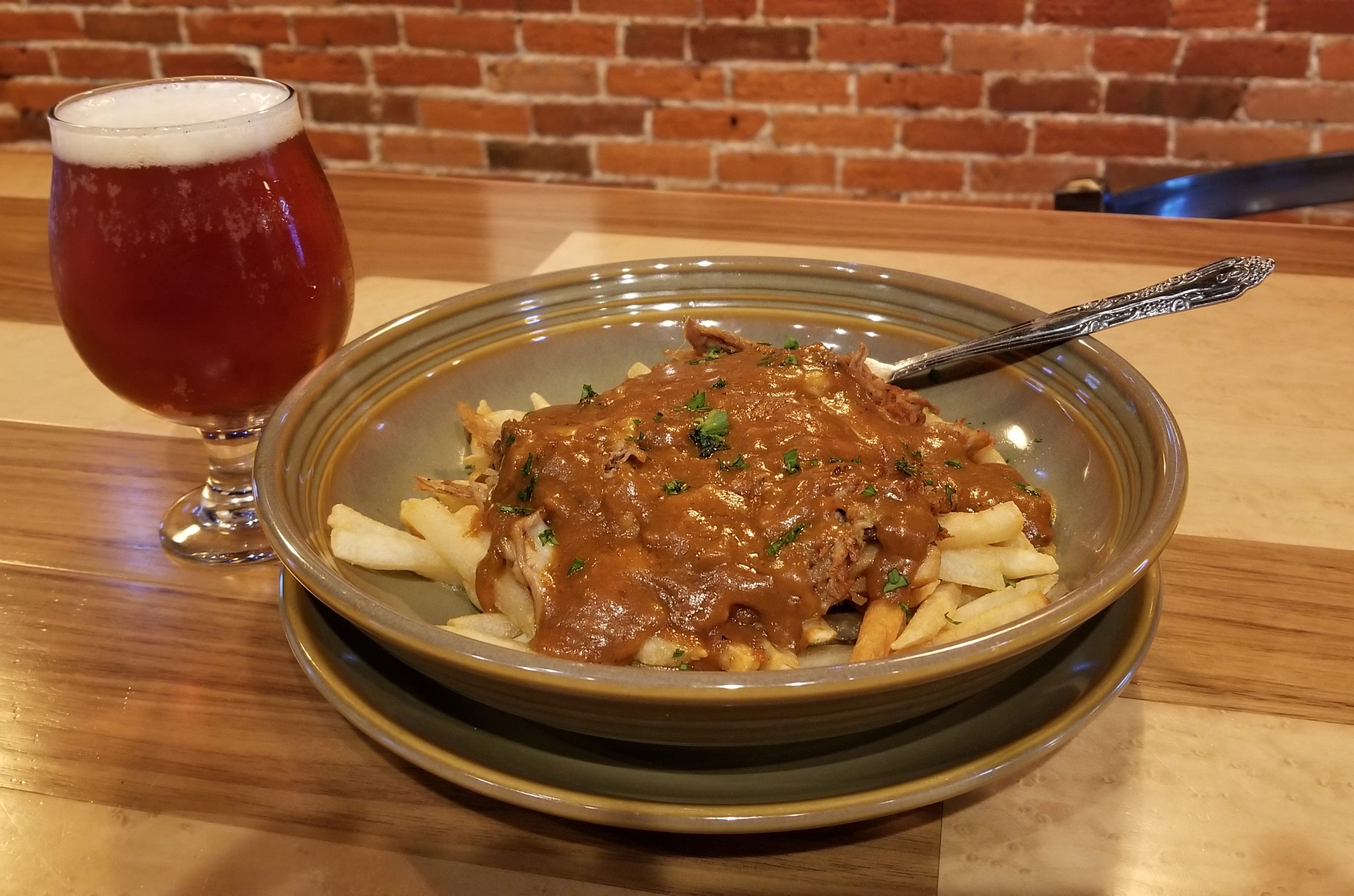 Canadian Cardiac Arrest: Our version of poutine starts with a bed of golden fries topped with pulled pork, pork gravy and white cheddar cheese curds $9
Wisconsin Cheese Trip: Deep-fried Wisconsin white cheddar cheese curds served with marinara or ranch $12
Bavarian Pretzel: 10-ounce pretzel lightly salted, baked and served with beer cheese & mustard-q $13
Mr. T's Pierogies: Five wontons loaded with a mashed potato mix, breaded, deep fried and served with beer cheese or marinara $12
Can Nachos: Loaded with pulled pork, queso, tomatoes, onions, peppers, black beans, black olives, avocado, sour cream and salsa $16
Deep-Fried Pickles: Eight ounces of deep-fried pickle chips served with your choice of sauce $8
Chorizo Dip: Chorizo combined with white queso and topped with a light cilantro garnish, served with house-made tortilla chips $11
Bandit Shooters: Flight of venison chili served with toasted cheese points loaded with our queso mac $14
All sandwiches are served with your choice of side. Add an egg to any sandwich for $1.
Pulled Pork: Slow-cooked pulled pork served on a brioche bun stacked with house-made slaw and Carolina BBQ sauce $12
The Philly: Your choice of chicken or hand-cut ribeye, topped with grilled onions and peppers, beer cheese and Swiss, served with shoestring fries $14/$17
BYO Brat: Our London Called beer brat in a pretzel bun with your choice of slaw, jalapeños, onion, cheddar cheese, mustard & ketchup $11
Brewpub Burger: Burger topped with a London Called beer brat, beer cheese, beer braised onions and served on a brioche bun $15
The Bandit Classic : For those who live by the motto, "I do what I want," add cheese and your toppings to a burger $11; make it a chicken sandwich $13; add premium toppings for $2 each pulled pork, double patty, bacon, slaw & mushrooms
The Big Buck: Farm-raised venison served with our house-crafted Carolina BBQ, slaw, jalapeños and pickles on a brioche bun $16
Pickle Me This: Grilled cheese loaded with ham, cheese & pickles then dredged in house breading and deep fried $10
Hoosier Daddy: Breaded pork cutlet that's deep fried and served on a brioche bun with lettuce, pickles & our Killer Bee mustard $13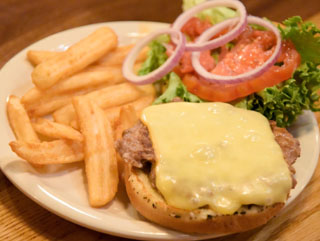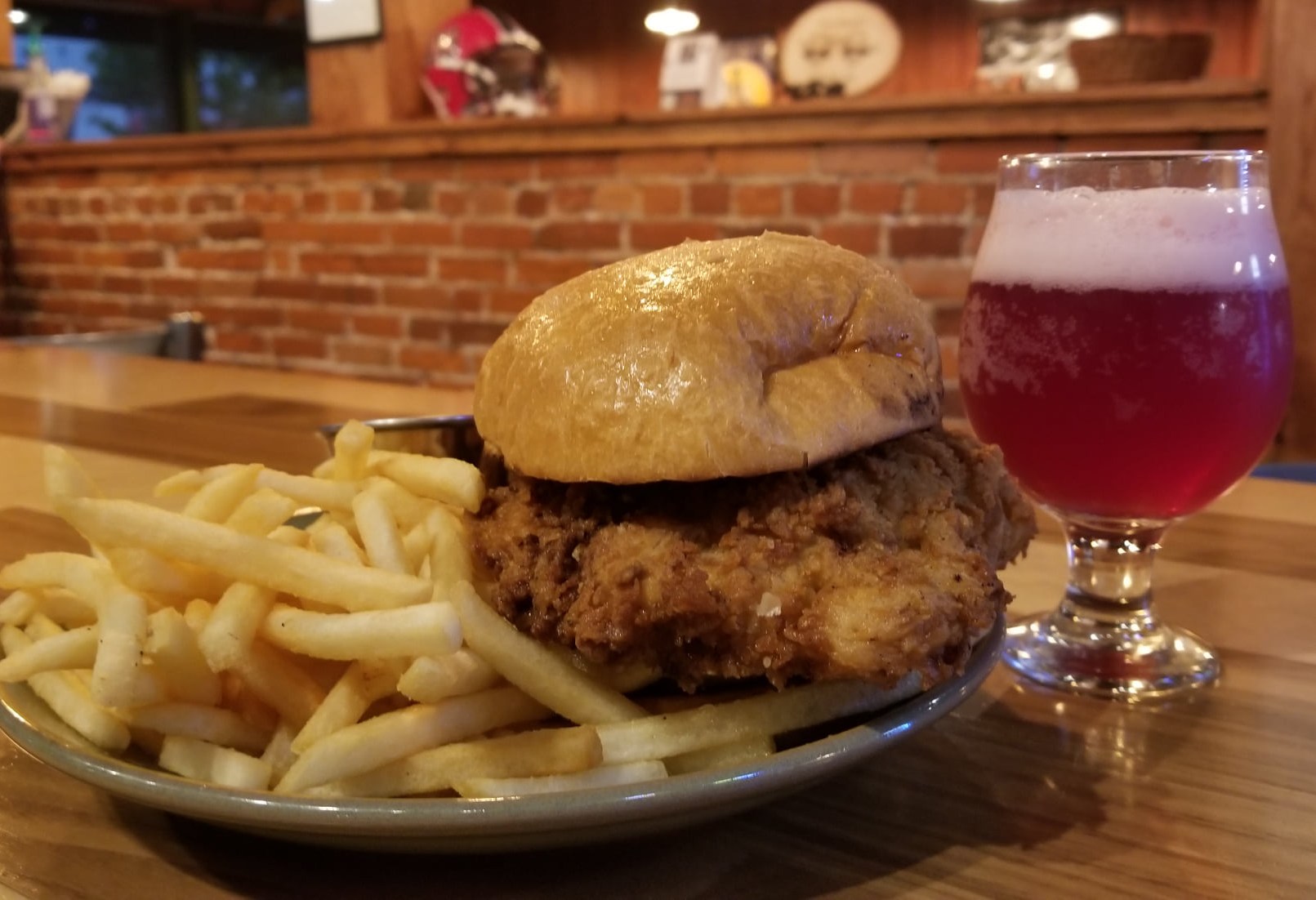 Served on 6×12 flatbread.
Build Your Own: Choose your base, up to seven different toppings, and mozzarella or cheddar cheese $12
Toppings
Meatballs
Pepperoni
Diced bacon
Ham
Tomatoes
Banana peppers
Onion
Black olives
Peppers
Jalapeños
Black beans
Pickles
Spring mix
Slaw
Mushrooms
Apple
Bases
Marinara
Carolina BBQ
Hellfire strawberry sriracha
Bourbon sriracha
Parmesan garlic
Buffalo
Killer Bee mustard-q
Peanut butter
Additions
Pulled pork $4
Chicken $4
Sliced ribeye $4
Shrimp $5
Chicken Strip Basket: Five, deep-fried strips with garlic toast and your choice of side $12
Fish 'N Chips: Haddock filet dredged in our own London Called brown ale and our golden shoestring fries, served with coleslaw $15, add 5 deep-fried shrimp for $4
Turf 'N Surf: Hand-cut ribeye prepared to order and served with rosemary/garlic butter, served with your choice of two sides $26, add a shrimp skewer for $4
Safari: Choose three from our current game selections: elk meatloaf, elk stuffed mushrooms, venison chili & the big buck $20
Drunken Salmon: Six-ounce fillet of sockeye salmon smothered in bourbon sauce & served with your choice of side $15
Elk Meatloaf: Blend of elk, onions, tomatoes and peppers, baked and topped with Carolina BBQ sauce, served wtih your choice of side $14
Elk Stuffed Mushrooms: Two portobello mushrooms stuffed with a mix of elk, onions & special seasonings, served with your choice of side $17
Pulled Pork Mac: Pulled pork, bourbon sriracha & queso, served with crostini $10 (veggie option available)
Buffalo Chicken Mac: Queso mac mixed with buffalo sauce, topped with chicken & cheddar cheese $12
Brewpub Mac: Queso mac with house-crafted beer cheese, our London Called beer brat and beer braised onions $12
Chicken Bacon Ranch Mac: Queso mac topped with ranch-seasoned chicken, bacon, shredded cheddar and scallions $12
Bayou Mac: Queso mac & Old Bay seasoning topped with 6 blackened shrimp $14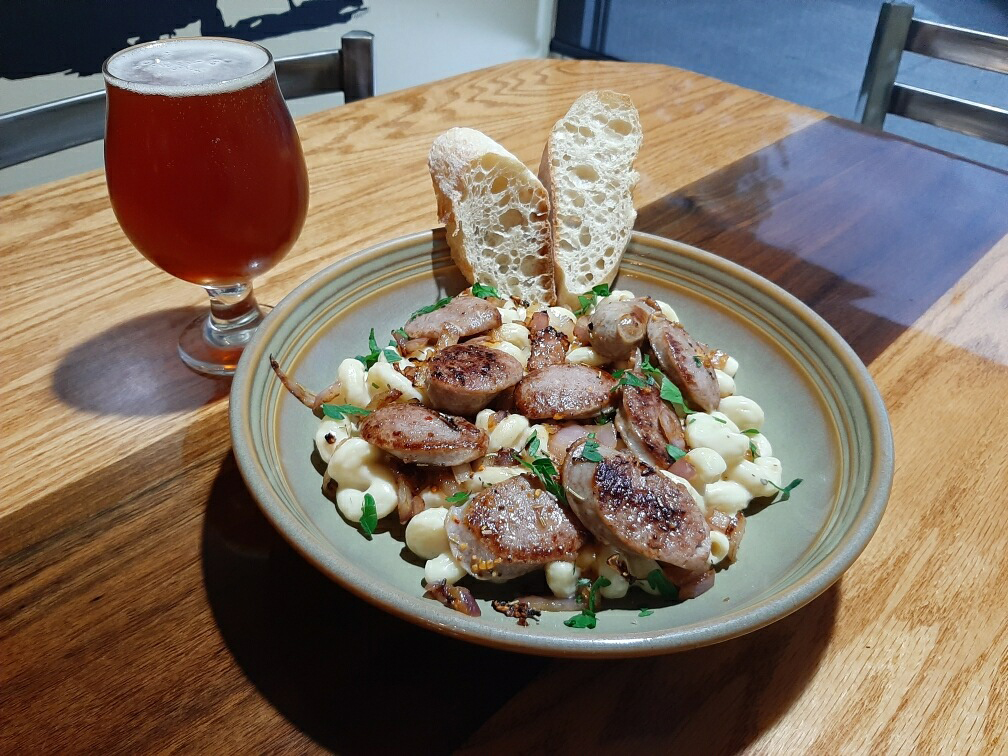 Wings
Traditional
Small (5-7 wings) $9, Large (10-13 wings) $18
Boneless
Small (half-pound) $8, Large (pound) $16
Choice of Sauce:
Hellfire strawberry sriracha
Bourbon sriracha
Carolina BBQ
Buffalo
Parmesan garlic
Killer Bee mustard-q
Dry Rubs: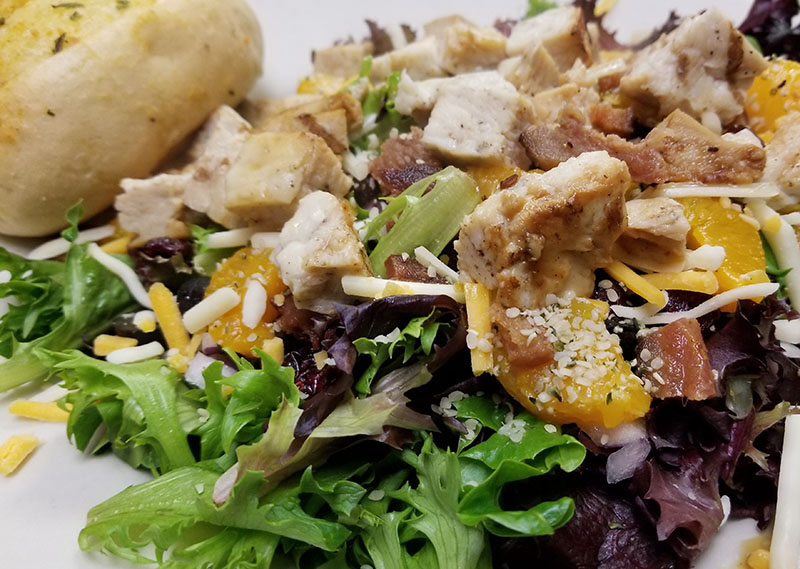 Santa Fe Chicken: Spring mix loaded with tomatoes, black beans, onion, avocado and crushed tortilla chips topped with grilled chicken and a house-made Santa Fe sauce $14
Blackened Salmon: Blackened salmon on a bed of spring mix, onions, tomatoes, black beans and avocado, served with chipotle ranch dressing & crostini $15
Green Acres: Spring mix loaded with tomatoes, onions, peppers, carrots, cucumbers, and avocado, served with house crostini $10
Switch any salad to a wrap with choice of side for $3.
Dressings:
Ranch
Bleu cheese
Thousand island
Raspberry vinaigrette
Honey mustard
Italian
Sides, For the Kiddos & Sweet Cravings
Sides
Loaded Brussels sprouts $4
Apple sauce $2
Shirazi salad $3
Queso mac $3
Side salad $3
Fries $3
Slaw $2
Sweet Cravings
Black Shadow Creme Brulee: Our Black Shadow chocolate milk stout and dark chocolate create a decadent brulee, garnished with raspberries $8
Apple Crisp: Red apples cooked down and baked with a light, crispy topping $7
For the Kiddos
Chicken Strip Basket $5
Grilled PB & J with Apple Sauce $5
Burger $5
Grilled Cheese $4
Cheese Pizza $5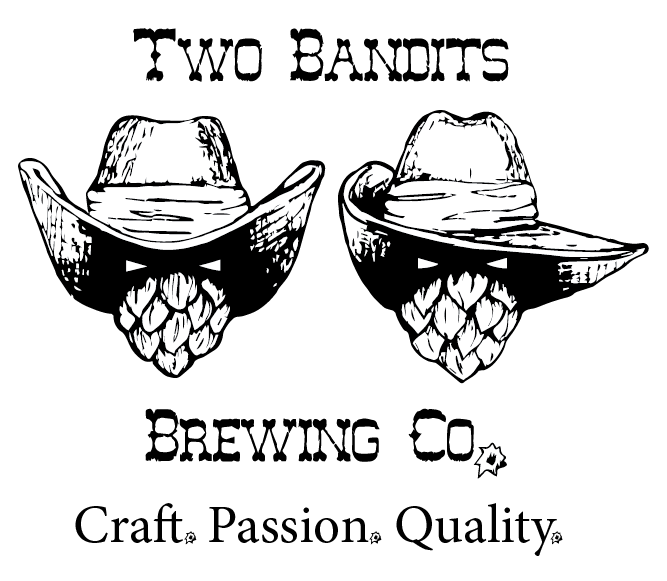 Hicksville, Ohio
Hours:
Wed. & Thurs.: 5-9 p.m.
Fri. & Sat.: 3-9 p.m.
Location:
106 E. High Street
Coldwater, Michigan
Hours:
Wednesday-Saturday
11 a.m.-9 p.m.
Location:
61 W. Chicago Street