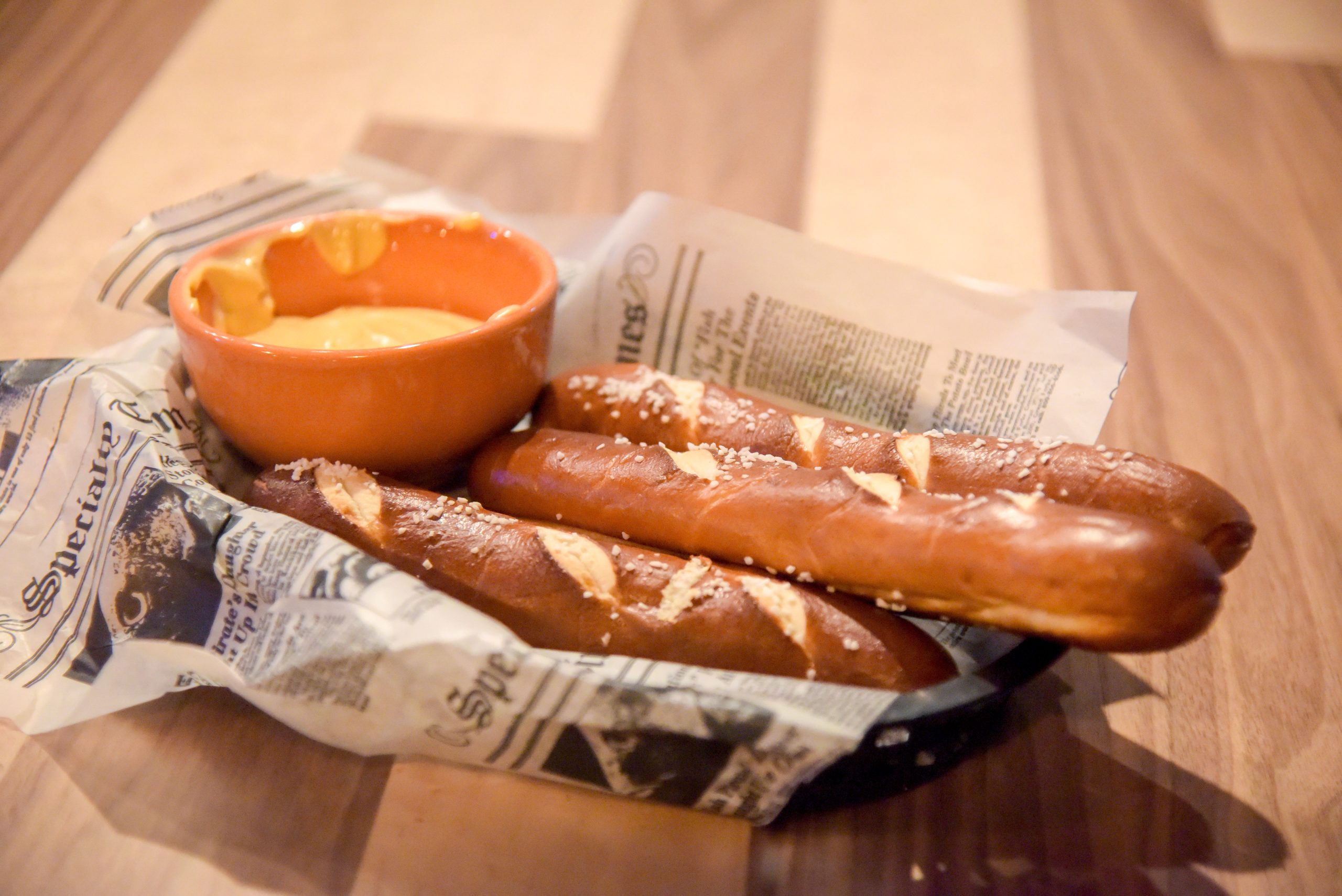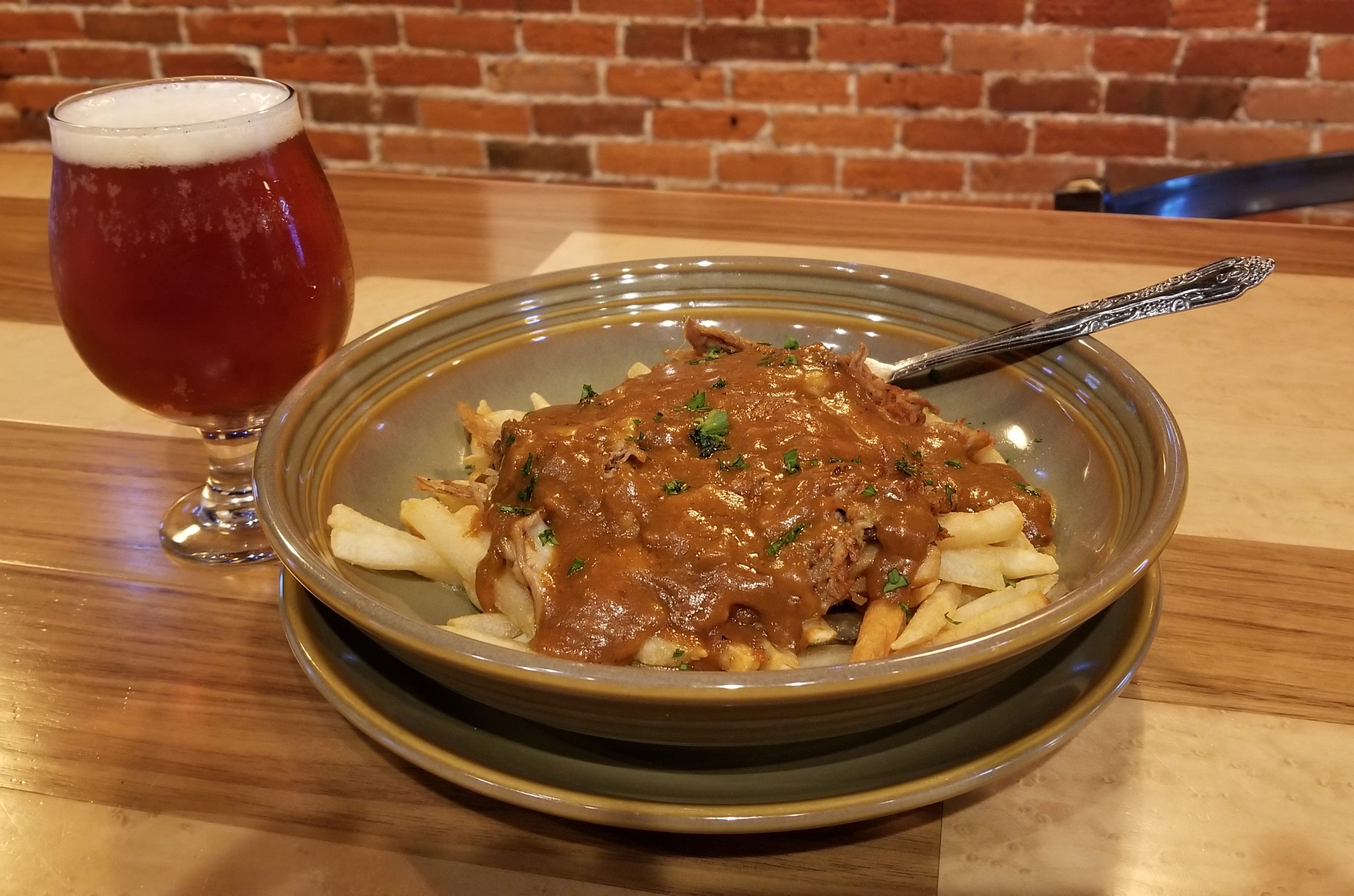 Canadian Cardiac Arrest: Our version of poutine starts with a bed of golden fries topped with pulled pork, pork gravy and white cheddar cheese curds $10
Bavarian Pretzels: Four buttery pretzels baked to order and served with beer cheese & Killer Bee mustard $13
Cajun Gator Bites: Six ounces of gator breaded in a special Cajun blend, fried and served with our house-made po' boy sauce $18
Can Nachos: Loaded with pulled pork, queso, tomatoes, onions, peppers, sour cream and salsa $17
 Fried Green 'Maters: Three fried green tomatoes served with our house-made ranch $11
Bikini Bottom Cakes: Two Louisiana-style cakes with real crab, deep fried and served with house-made remoulade $18
New York Minute: Creamy Buffalo chicken dip loaded with bacon and scallions, served with tortilla chips $10
All sandwiches are served with fries. Substitute a side for an additional charge. Add an egg to any sandwich for $1.
The Mother Cluckin' South: Deep fried chicken breast on sourdough bread with bacon, fried green tomatoes, spring mix & mayo $14
Pulled Pork: Slow-cooked pulled pork served on a brioche bun stacked with house-made slaw and Carolina BBQ sauce $12
Carolina Caviar Smash: 6-ounce beef patty smothered with pimento cheese & served on sourdough $13
Brewpub Burger: Burger topped with a London Called beer brat, beer cheese, beer braised onions and served on a brioche bun $16
The Bandit Classic : For those who live by the motto, "I do what I want," add cheese and your toppings to a burger $12; make it a chicken sandwich $14; add premium toppings for $2 each pulled pork, double patty, bacon, slaw & mushrooms
Bang Bang: Six deep-fried shrimp drizzled with house-made bang bang sauce loaded on a hoagie bun with slaw and tomatoes $15
New York Chop: Chopped beef cooked with peppers and onions then smothered with American cheese, served on a French roll with lettuce, tomato and fancy sauce $13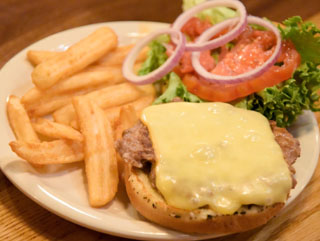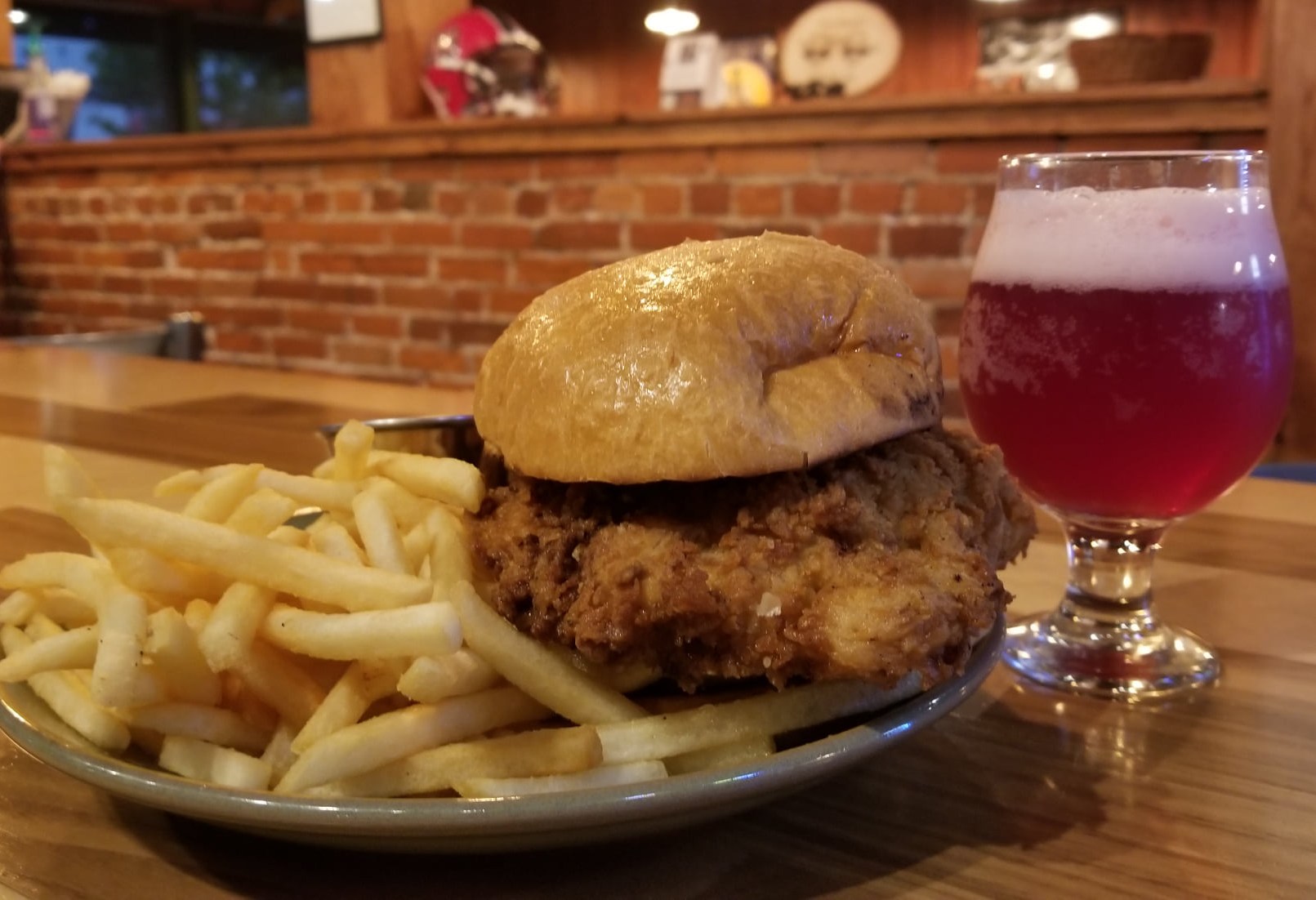 Tickle My Pickle: Naan bread with our Parmesan garlic sauce, loaded with pickles and mozzarella $12
The Spicy Thai: Peanut butter base loaded with red pepper flakes, sriracha, Buffalo sauce, topped with Cajun shrimp and mozzarella $13 (Extra spicy? Ask for crazy Thai.)
PB&J Time: Peanut butter base loaded with green apples, bacon and mozzarella, drizzled with strawberry jam $11
The Shroom: Cream parm base loaded with mushrooms, green onions, topped with wilted spring mix, balsamic glaze and parmesan cheese $13
Turf 'N Surf: 8-ounce New York strip served with your choice of side $23, add a shrimp skewer $5
Bandit Baja: Deep fried barramundi loaded into two warm corn tortillas and topped wtih creamy slaw, jalapenos and our ban bang sauce, served with chips & salsa $15
Fish 'N Chips: Two cod filet dredged in our own London Called brown ale, served with coleslaw and choice of side $15, add 5 deep-fried shrimp for $5
Safari: A sampler of elk meatloaf, gator gumbo and duck $20
Mumbo Gumbo: 'Nawlins style gator gumbo loaded with shrimp & andouille sausage, served over white rice with crostini $16
Duck Kabobs: Two skewers loaded with marinated duck, peppers, mushrooms and onions, served with your choice of side $18
Chicken Strip Basket: Five, deep-fried strips served with your choice of side and dipping sauce $13
Elk Meatloaf: Blend of elk, onions, tomatoes and peppers, baked and topped with Carolina BBQ sauce, served with your choice of side $15
Pulled Pork Mac: Pulled pork, bourbon sriracha & queso, served with crostini $10 (veggie option available)
Brewpub Mac: Queso mac with house-crafted beer cheese, our London Called beer brat and beer braised onions $12
Chicken Bacon Ranch Mac: Queso mac topped with ranch-seasoned chicken, bacon, shredded cheddar and scallions $12
Crabby Mac: Real crab meat loaded into our queso/beer cheese mac $14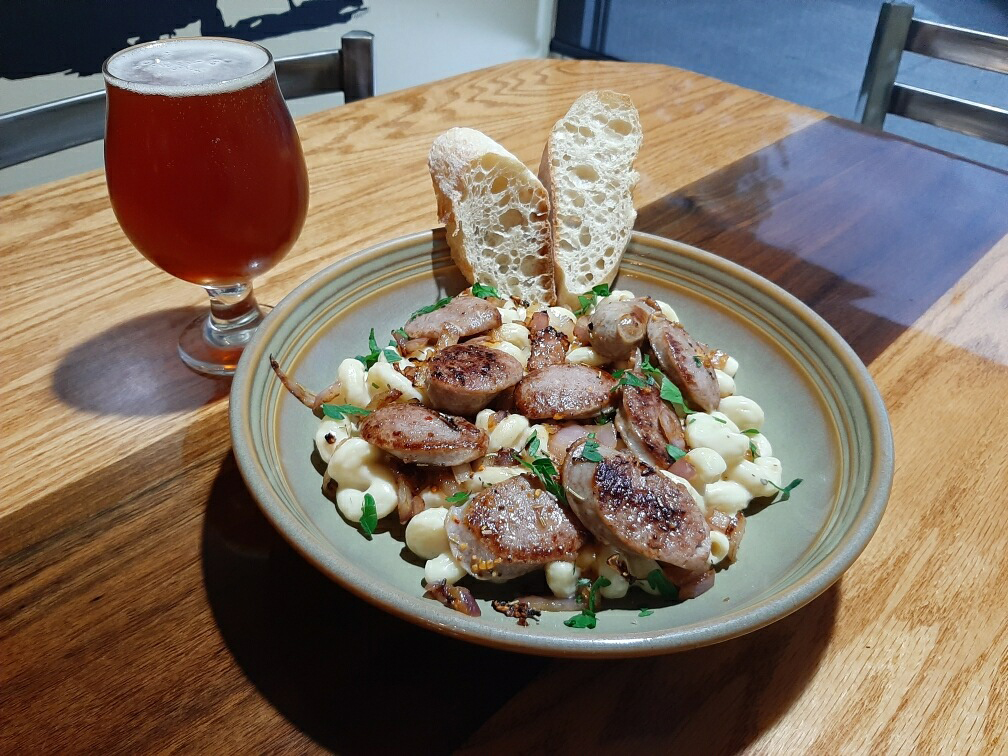 Wings
Traditional
Small (5-7 wings) $9, Large (10-13 wings) $18
Boneless
Small (half-pound) $8, Large (pound) $16
Choice of Sauce:
Bourbon sriracha
Carolina BBQ
Buffalo
Creamy parm garlic
Killer Bee
Bang bang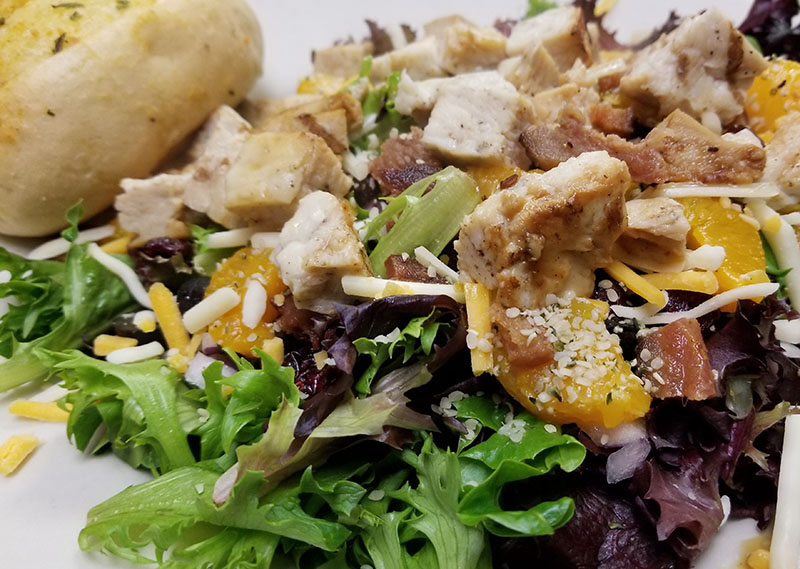 Green Acres: Spring mix loaded with tomatoes, onions, peppers, carrots, mushrooms and tomatoes $10
Add chicken $2
Add shrimp $4
Add steak $4
Dressings:
Ranch
Bleu cheese
Thousand island
Raspberry vinaigrette
Honey mustard
Italian
Sides, For the Kiddos & Sweet Cravings
Sides
Slaw $3
Fries $3
Side salad $4
Sweet potato tots $4
Parm asparagus $5
Mashed potatoes $3
White rice $3
Sweet Cravings
Caramel Apple Creme Brulee $8
Cheesecake Brownies $8
For the Kiddos
All meals served with fries.
Chicken Strip Basket $6
Burger $5
Grilled Cheese $4
Grilled PB&J $5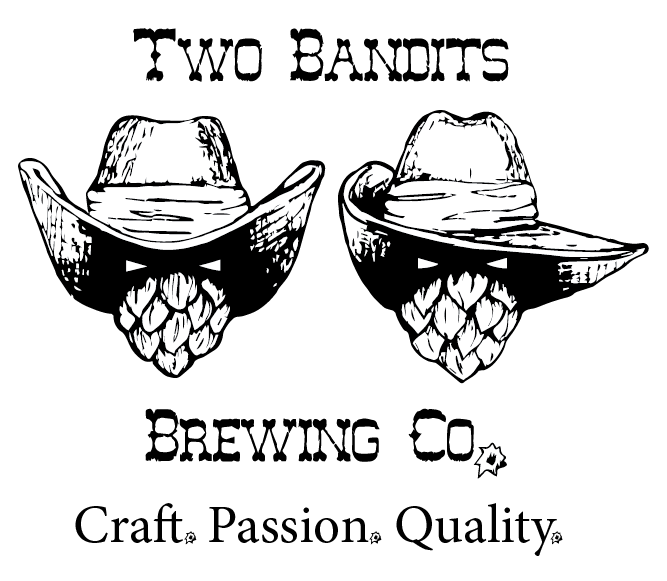 Hicksville, Ohio
Hours:
Wed. & Thurs.: 5-9 p.m.
Fri. & Sat.: 3-9 p.m.
Location:
106 E. High Street
Coldwater, Michigan
Hours:
Wednesday-Saturday
11 a.m.-9 p.m.
Location:
61 W. Chicago Street