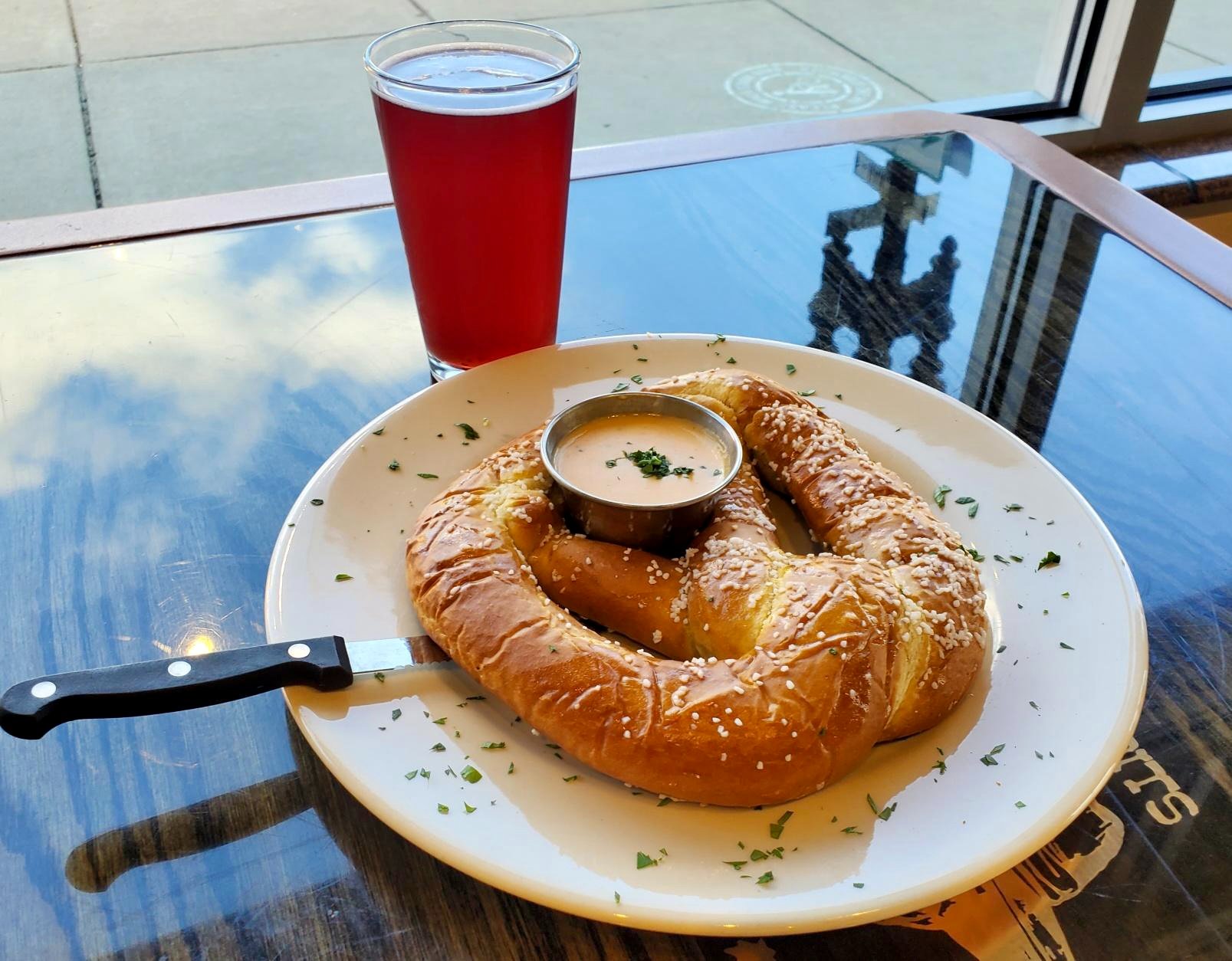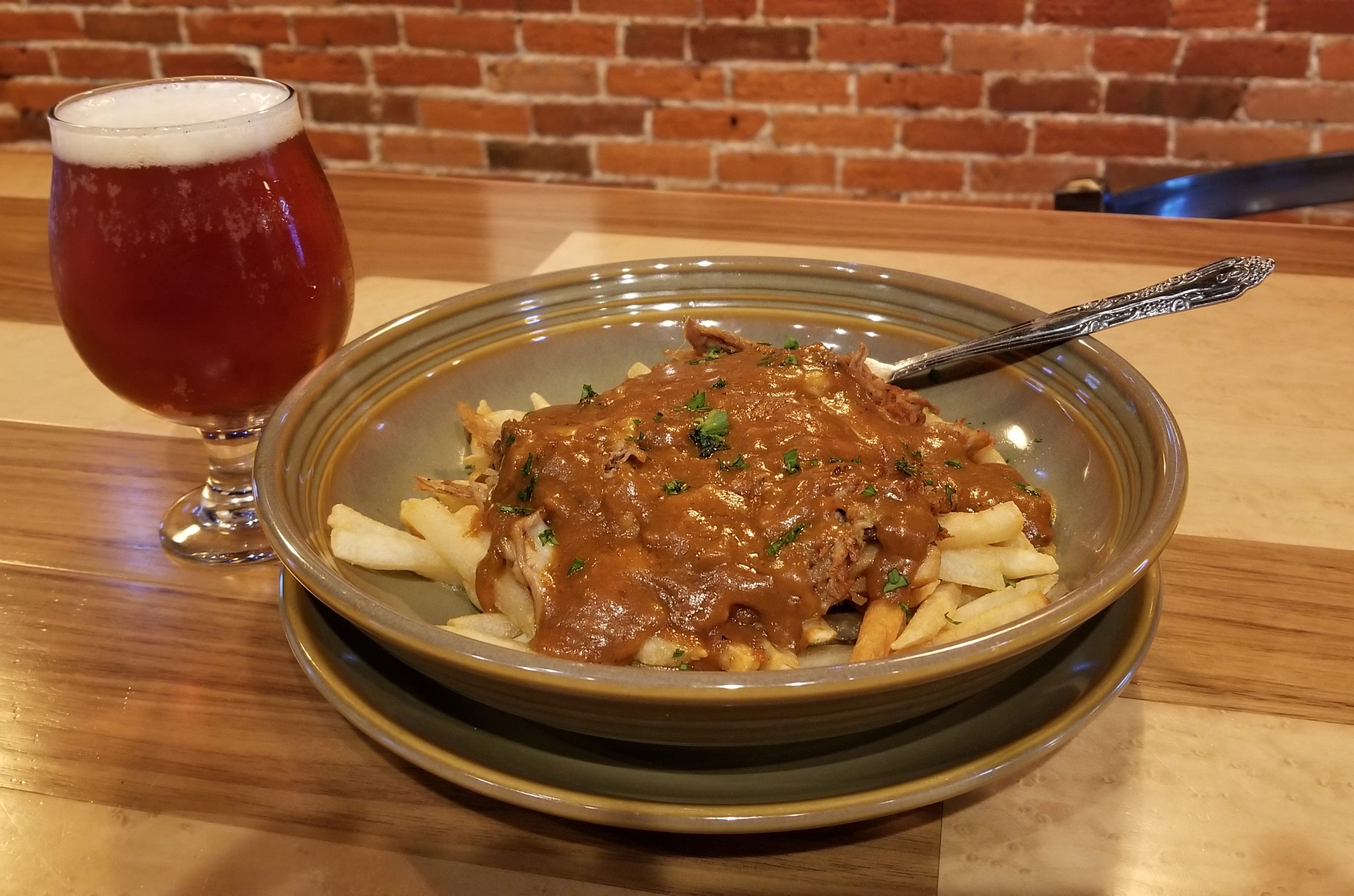 Canadian Cardiac Arrest: Our version of poutine starts with a bed of golden fries topped with pulled pork, pork gravy and white cheddar cheese curds $10
Wisconsin Cheese Trip: Deep-fried Wisconsin white cheddar cheese curds served with marinara or ranch $12
Bavarian Pretzel: 10-ounce pretzel lightly salted, baked and served with beer cheese & Killer Bee mustard $13
Cajun Gator Bites: Six ounces of gator breaded in a special Cajun blend, fried and served with our house-made po' boy sauce $18
Shrimp Cocktail: Eight jumbo shrimp served with house-made cocktail sauce $13
Can Nachos: Loaded with pulled pork, queso, tomatoes, onions, peppers, black beans, black olives, avocado, sour cream and salsa $17
Deep-Fried Pickles: Eight ounces of deep-fried pickle chips served with your choice of sauce $8
Chorizo Dip: Chorizo combined with white queso and topped with a light cilantro garnish, served with house-made tortilla chips $12
Bruschetta Bites: Eight crostini toasted and loaded with tomatoes, onions and mozzarella, topped with a balsamic glaze $8
All sandwiches are served with your choice of side. Add an egg to any sandwich for $1.
Pulled Pork: Slow-cooked pulled pork served on a brioche bun stacked with house-made slaw and Carolina BBQ sauce $12
The Philly: Your choice of chicken or hand-cut ribeye, topped with grilled onions and peppers, beer cheese and Swiss, served with shoestring fries $15/$17
Brewpub Burger: Burger topped with a London Called beer brat, beer cheese, beer braised onions and served on a brioche bun $16
Gator Po' Boy: Deep fried gator breaded in a Cajun blend, tossed in buffalo sauce and stuffed into a French roll with house-made creamy slaw $20
The Bandit Classic : For those who live by the motto, "I do what I want," add cheese and your toppings to a burger $12; make it a chicken sandwich $14; add premium toppings for $2 each pulled pork, double patty, bacon, slaw & mushrooms
Hoosier Daddy: Breaded pork cutlet that's deep fried and served on a brioche bun with lettuce, pickles & our Killer Bee mustard $13
Cali Panini: Chicken, Swiss cheese, tomato, chipotle ranch and avocado $13
Cuban Bee: Pulled pork, ham and Swiss cheese slathered with house-made Cuban sauce, then grilled and pressed $13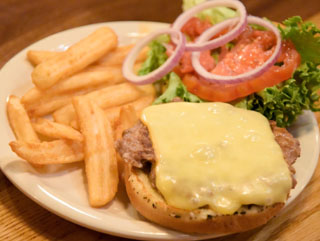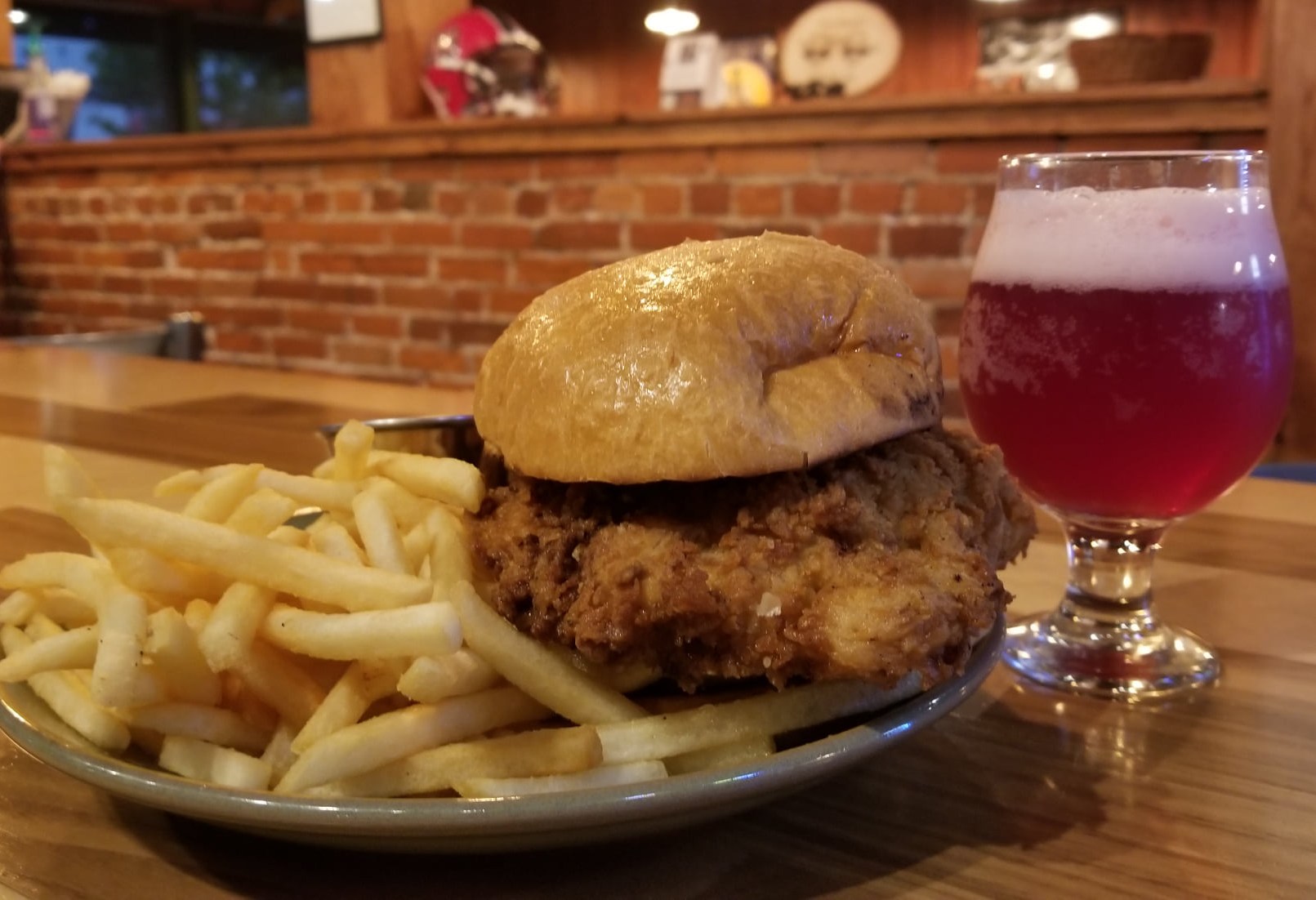 Tickle My Pickle: Naan bread with our Parmesan garlic sauce, loaded with pickles and mozzarella $12
The Big Cheese: Naan bread with a queso base, topped with mozzarella, cheddar, muenster and garlic bread seasoning $12
Three Meat: Naan bread with a marinara base, loaded with bacon, ham, pepperoni and mozzarella $12
The Don Ho: Naan bread with a house-made Carolina BBQ base, loaded with pulled pork, pineapple chunks and mozzarella $12
Chicken Strip Basket: Five, deep-fried strips with garlic toast and your choice of side $13
Fish 'N Chips: Two cod filet dredged in our own London Called brown ale, served with coleslaw and choice of side $15, add 5 deep-fried shrimp for $4
Turf 'N Surf: Hand-cut ribeye prepared to order and served with rosemary/garlic butter and your choice of two sides $26, add a shrimp skewer for $5
Safari: A sampler of our game meats: elk mushrooms, Cajun gator bites and elk meatloaf $20
Drunken Salmon: Six-ounce fillet of sockeye salmon smothered in bourbon sauce & served with your choice of side $18
Elk Meatloaf: Blend of elk, onions, tomatoes and peppers, baked and topped with Carolina BBQ sauce, served wtih your choice of side $15
Elk Loaded Mushrooms: Two portobello mushrooms stuffed with a mix of elk, onions & special seasonings, served with your choice of side $17
Seafood Tacos: Three soft corn tortillas loaded with your choice of shrimp or cod and topped with spring mix, tomatoes, onions, avocado and sour cream, served with chips and salsa $15
Bangers & Mash: Two of our London Called beer brats served with house-made mashed potatoes and gravy $12
Chicken Fried Chicken: Marinated, breaded and deep fried chicken served over our house-made mashed potatoes and gravy $12
Pulled Pork Mac: Pulled pork, bourbon sriracha & queso, served with crostini $10 (veggie option available)
Buffalo Chicken Mac: Queso mac mixed with buffalo sauce, topped with chicken & cheddar cheese $12
Brewpub Mac: Queso mac with house-crafted beer cheese, our London Called beer brat and beer braised onions $12
Chicken Bacon Ranch Mac: Queso mac topped with ranch-seasoned chicken, bacon, shredded cheddar and scallions $12
Meaty Mac: Loaded with queso, marinara, ham, bacon & pepperoni then topped with Parmesan and served with crostini $12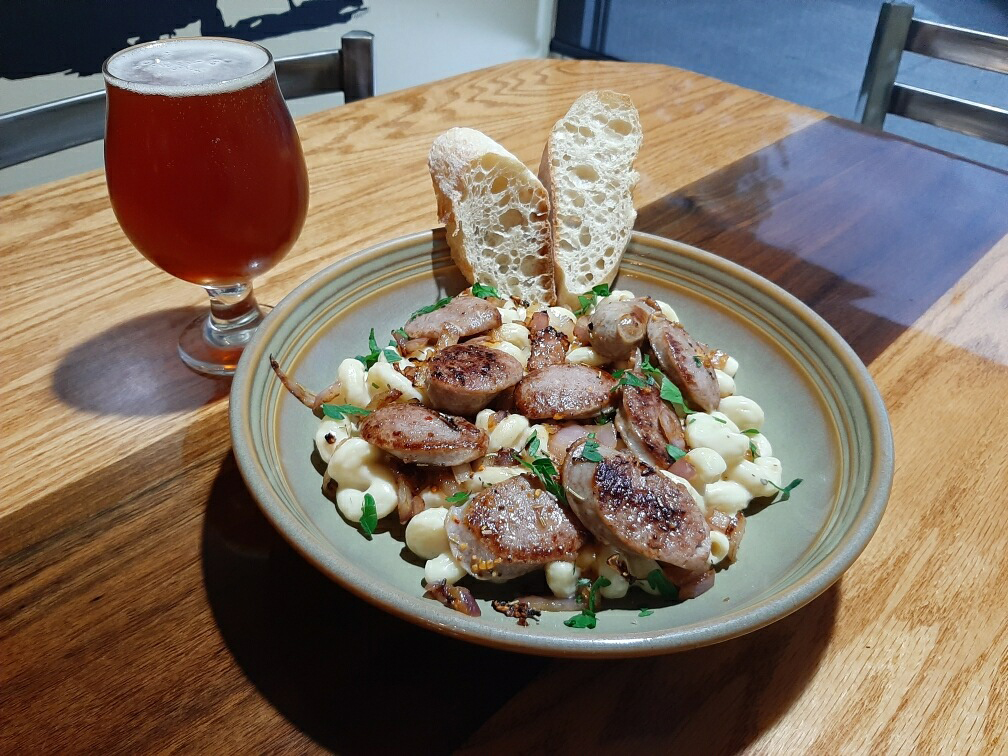 Wings
Traditional
Small (5-7 wings) $9, Large (10-13 wings) $18
Boneless
Small (half-pound) $8, Large (pound) $16
Choice of Sauce:
Hellfire strawberry sriracha
Bourbon sriracha
Carolina BBQ
Buffalo
Parmesan garlic
Killer Bee mustard-q
Dry Rubs:
Ask about our Daytona style wings!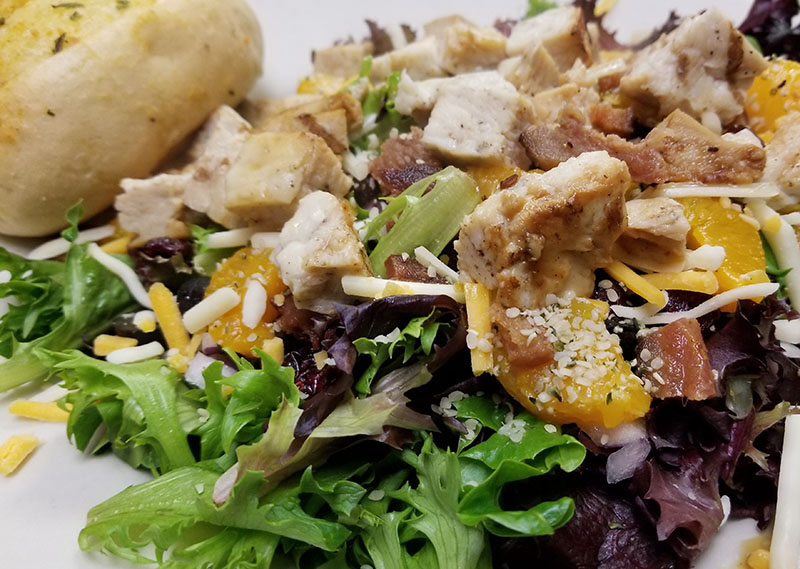 Santa Fe Chicken: Spring mix loaded with tomatoes, black beans, onion, avocado and crushed tortilla chips topped with grilled chicken and a house-made Santa Fe sauce $14
Blackened Salmon: Blackened salmon on a bed of spring mix, onions, tomatoes, black beans and avocado, served with chipotle ranch dressing & crostini $16
Green Acres: Spring mix loaded with tomatoes, onions, peppers, carrots, cucumbers, and avocado, served with house crostini $10
Dressings:
Ranch
Bleu cheese
Thousand island
Raspberry vinaigrette
Honey mustard
Italian
Sides, For the Kiddos & Sweet Cravings
Sides
Loaded Brussels sprouts $4
Mashed potatoes $3
Queso mac $3
Side salad $3
Fries $3
Slaw $2
Sweet Cravings
Pineapple Upside Crème Brulée: Pineapple upside down cake served inside crème brulée and topped with a pineapple and cherry garnish $8
For the Kiddos
Chicken Strip Basket $6
Burger $5
Grilled Cheese $4
Cheese Pizza $5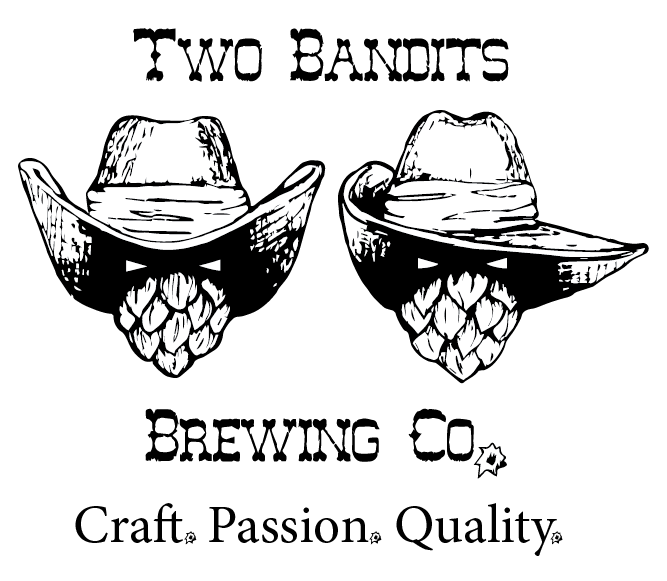 Hicksville, Ohio
Hours:
Wed. & Thurs.: 5-9 p.m.
Fri. & Sat.: 3-9 p.m.
Location:
106 E. High Street
Coldwater, Michigan
Hours:
Wednesday-Saturday
11 a.m.-9 p.m.
Location:
61 W. Chicago Street